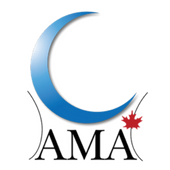 Description:
We will be hosting a memorization contest covering the life-changing 40 hadith compiled by Imam An-Nawawi. These narrations cover a comprehensive array of key aspects of our faith that the great Imam believed everyone should know.
As you all know, memorization is ingrained in our Islamic tradition as a great way to protect, preserve and internalize knowledge. The competition will be in Arabic and will cover the hadith in Arabic.
Here are the details:
Competition Date: Saturday, June 18
Location: In-person at Masjid Ar-Rahmah
Prizes: Prizes totaling 1000 CAD to be won!
Fee: The cost is free and everyone of all ages can join (men and women)
Conducted Orally. More details to come closer to the competition
---
Location:
Assunnah Muslims Association
1216 Hunt Club Rd
Ottawa , Ontario K1V 2P1 Canada
+ Google Map

---
More upcoming events