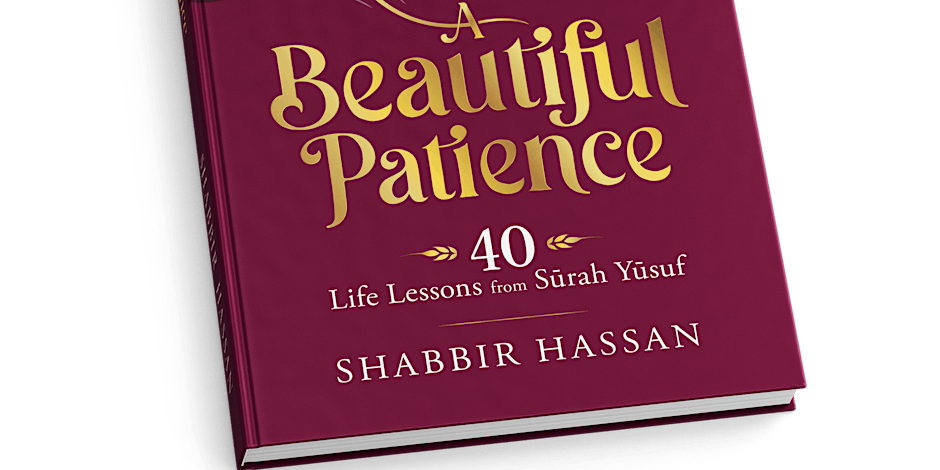 Description:
A class for High School Students based on the book "A Beautiful Patience":
"A Beautiful Patience is a book that will take you through 40 relevant life lessons from Surah Yusuf, and will enable you to engage with the Qur'an on a more meaningful and practical level. You can support this campaign by pre-ordering the book today!"
In this class, we will cover 40 life lessons from Surah Yusef that will allow us to connect with the Quran more deeply.
The Story of Prophet Yusef (AS) has many lessons we can take to implent them in our life such as learning patience and how to deal with hardship. We also learn how to develop gratitude, the power of Dua and how to remain hopeful in life.
Join us in a weekly gathering as we delve deep of Surat Yusef!
Age Group: High School Students
Date: Thursdays, January 19 – March 16, 2023 (7PM-8:30PM)
Admission: Early Bird $30 ; General Admission $40
Spots are limited.
Location: Islamic Center of Detroit
14350 Tireman Ave. Detroit, MI 48228
Instructor: Br. Tareq Tamr
---
Location:
Islamic Center of Detroit
14350 Tireman Ave.
Detroit , Michigan 48228 United States
+ Google Map

---
More upcoming events