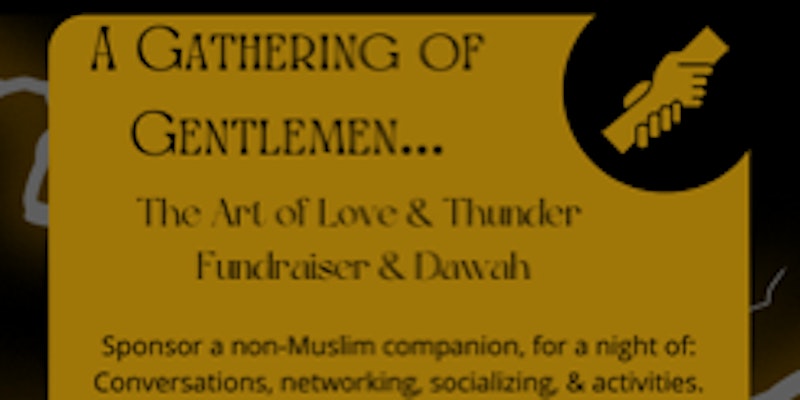 Description:
A GATHERING OF GENTLEMEN…The Art of Love & Thunder Fundraiser & Dawah! Guest Speaker and conversations with local Imaams.
INVITING THE MUSLIM MEN IN OUR BALTIMORE (AND SURROUNDING COMMUNITIES) TO COME OUT FOR THIS EVENING OF DAWAH, DINNER, CONVERSATIONS, NETWORKING, SOCIALIZING, AND ACTIVITIES. INVITE AND SPONSOR A NON-MUSLIM MALE ACQUAINTANCE, RELATIVE, NEIGHBOR, OR CO-WORKER TO BE YOUR GUEST FOR THE EVENING, INSHA'ALLAH.
A GATHERING OF GENTLEMEN… THE ART OF LOVE & THUNDER!!!
---
Location:
Masjid Al Ihsan at Gwynn Oak
3723 Gwynn Oak Ave
Gwynn Oak , Maryland 21207 United States
+ Google Map

---
More upcoming events