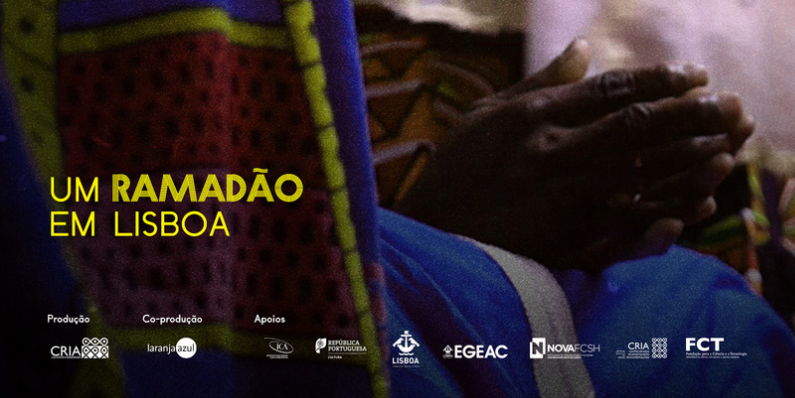 Description:
Join us for the screening of A Ramadan in Lisbon, a film by a collective of anthropologists and artists documenting Muslim experiences in Portugal. The film reveals a multicultural Lisbon as it follows the daily experiences of a group of Muslims in the city's diverse religious landscape during the holy month of Ramadan. A Ramadan in Lisbon has been shown at numerous festivals, conferences, and workshops, including the Indie Lisboa International Independent Film Festival (2019) and Distribue 2020 Toronto, the biennial conference of the Society for Cultural Anthropology and the Society for Visual Anthropology.
The screening will be followed by a conversation with one of the directors of the film, Raquel Carvalheira, about the making of the film, their humanist approach to cinema and what it means to be a Muslim observing Ramadan in a context where fasting is not a common and majority practice.
The film is in Portuguese, with English subtitles.
Film Credit:
A Ramadan in Lisbon · Um Ramadão em Lisboa
Directors: Amaya Sumpsi, Carlos Lima, Catarina Alves Costa, Joana Lucas, Raquel Carvalheira, & Teresa Costa
68 (min) | Portugal | Portuguese, English, Arabic, Creole & Bengali · English subtitles
Speaker:
Raquel Carvalheira is an Invited Assistant Professor of Anthropology at NOVA University, Lisbon, and Guest Scholar at Aga Khan University's Institute for the Study of Muslim Civilisations. She holds a PhD in Anthropology from the Institute of Social Sciences, University of Lisbon, with a dissertation focusing on the transformations of family organization in Morocco and the impact of social and legal changes on young women's expectations on conjugality. Since July 2017, Raquel Carvalheira is a post-doctoral research fellow at the Centre for Research in Anthropology (CRIA) in Lisbon, working on a project about gender, family and charity among Muslims in Portugal. She is one of the directors of the film, A Ramadan in Lisbon.
*The discussion will be followed by a reception.
---
Location:
The Aga Khan Centre
10 Handyside Street
King's Cross , London N1C 4DN United Kingdom
+ Google Map

---
More upcoming events