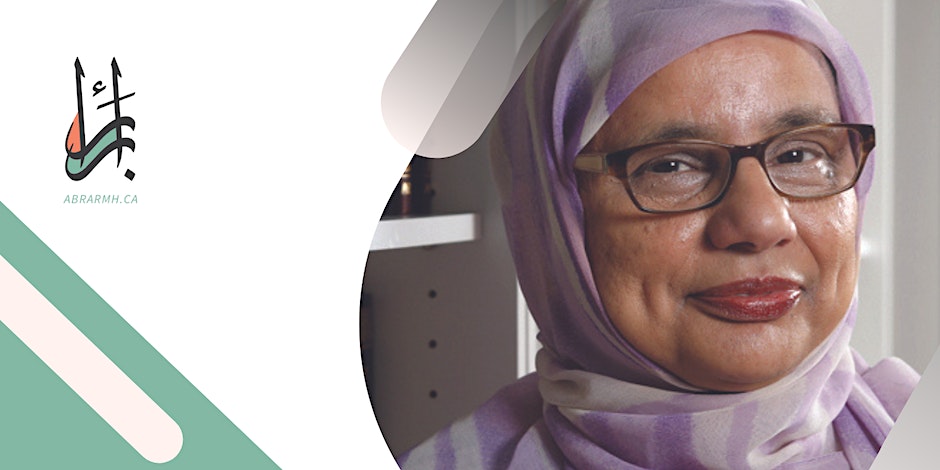 Description:
Spiritual Counselling in Islam
Day 1 (Apr 28th)
8:30 -9:00 am: Intro & Icebreaking
9:40 – 10:10 am
Session 1 Why Spiritual Counselling for Muslims
10:20 – 11:50 am
Session 2 Diagnostic Criteria: Healthy Muslim Characteristics
12:00– 12:45 pm Lunch/ Salat
12:50 -1:50 pm
Session 3 Inspiration for Muslim Spiritual counsellors, Ethical values
(Professional Development)
2:00 – 4:30 pm
Sessions 4Islamic Spiritual Counseling
 Intermittent case studies and discussions
Day 2 (Apr 29th)
8:30 – 9:00 am: Debrief
9:00 -10:15 am
Session 1 Cognitive Distortions and Quran's Response Internalized Impact of Colonialism on Muslims
10:30 – 12:00 pm
Session 2Spiritual Healing: Terror, Trauma, Hate, Islamophobia, Grief
12:00 pm-12:45 pm Lunch /salat
12:45 pm – 4:00 pm
Family Counseling
Swot Analysis
Marriage
Parenting
DV
Gender Identity
 Intermittent case studies and discussions
Shahina Siddiqui: is a freelance writer, author, spiritual counsellor, speaker and educator. Shahina has been working for decades in build bridges between faith and cultural communities, to help preserve human rights, and to develop cultural competency and mutual understanding. Shahina is originally from Pakistan and has lived in Winnipeg since 1976. She has a Bachelor of Arts degree with a major in English hon. and Philosophy from St Joseph's College, University of Karachi. Shahina co-founded Islamic Social Services Association in 1999, co-founded Al-Hijra Islamic school first in Manitoba 1996. She founded the Canadian Muslim Women's Institute and co-founded the Canadian Muslim Leadership Institute. She also co-founded the Interfaith Council of Women – Manitoba. Is founding member of the Federation of Canadian Muslim Social Services. She has served as faculty for Global College Summer Institute 2013-2015.Shahina has been invited to many national and international forums to speak and educate. Shahina has presented as a keynote speaker on both local, national and international conferences on varied subjects.
---
Location:
YMCA Newcomer Information Center (Central Y)
20 Grosvenor St
Toronto , Ontario M4Y 2V5 Canada
+ Google Map

---
More upcoming events