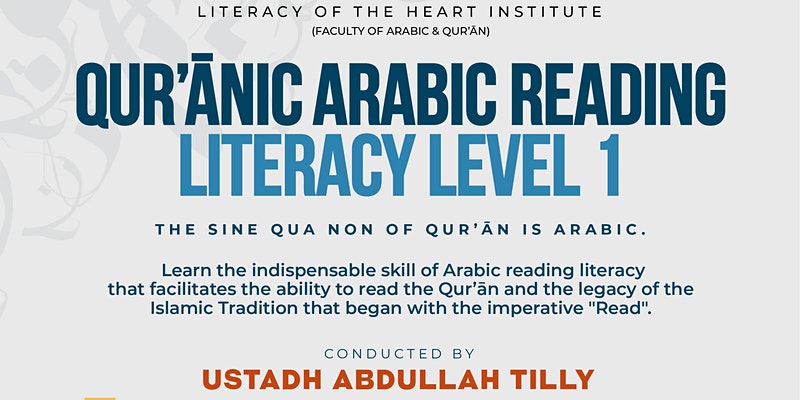 Description:
Join us in our upcoming course to help you dive into the beautiful language of Arabic and begin or continue your Qur'ān reading journey.
Learning Objectives: Upon successful completion of this course, students will be able to:
Read the Arabic alphabet
Pronounce the Arabic letters correctly from their points of articulation
Read letters and words with all of the short vowels (fatḥah, kasrah, ḍammah)
Gain strategies to practice at home
Course Prerequisites: This course is suitable for complete beginners who are not familiar with the Arabic script and intermediate students who want more practice with letter articulation and proper pronunciation of short vowels on letters.
Course Material: In order to aid with your learning, you will be provided with course material and set assignments for application and practice.
Schedule: This course will be conducted live online. Each session will be 1 hour per week, from 6:00 pm – 7:00 pm (MST) every Tuesday.
---
---
More upcoming events