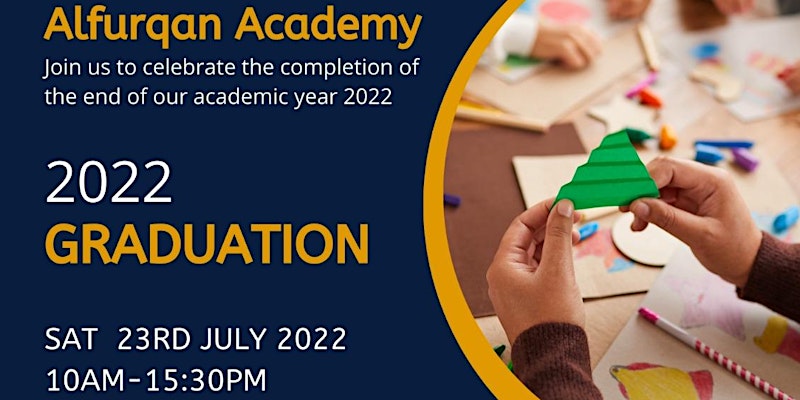 Description:
ALFURQAN ACADEMY GRADUATION CEREMONY
Asalamu Alaykum wa rahmatullahi wa barakatuh
Dear Parents / Carers.
We hope this reaches you whilst you're well.
As we are nearing the end of the academic year, Alfurqan Academy is preparing to celebrate our students' achievement for the year of 2021-2022. This is an exciting time for all as we come together to award all students for the completion of this year's study and recognise outstanding achievement.
Our graduation ceremony will be held on the 23rd July. This year we were excited to announce that parents ARE allowed to attend this year's graduation to celebrate the students.
As with all events, we have costs to cover to make this happen. Tickets will be sold for £15 each and should be purchased from Eventbrite no later than Wednesday 20th July InshAllah.
Event location and date:
Location: European Islamic centre
Address:79 Manchester Rd, Oldham OL8 4LN
Date: 23rd July 2022
Time: 10AM-3:30PM
JazakumAllahu khairan for your cooperation in this amazing initiative.
Alfurqan Academy
---
Location:
European Islamic Centre, Werneth House
79 Manchester Road
Manchester , OL8 4LN United Kingdom
+ Google Map

---
More upcoming events