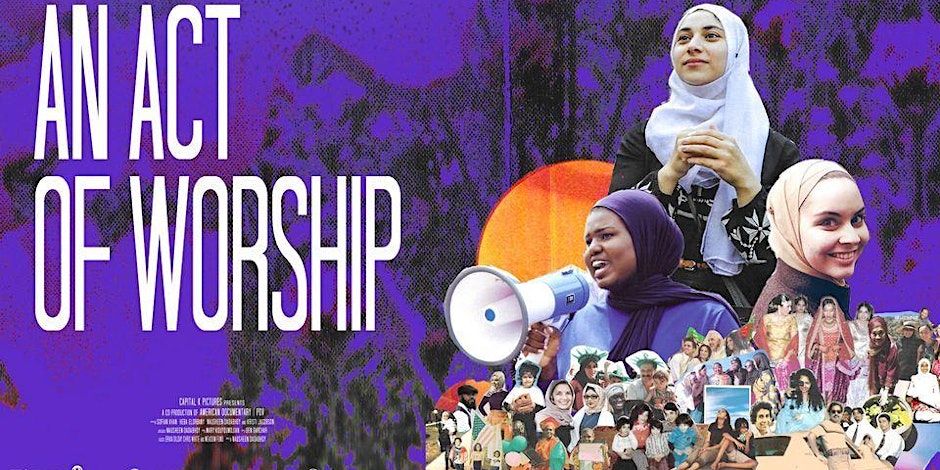 Description:
AN ACT OF WORSHIP is a polyphonic portrait of the last 30 years of Muslim life in America. Told through the lens of Muslims living in the United States, the film offers a counter-narrative of pivotal moments in U.S. history and explores the impact of anti-Muslim rhetoric and policy on young Muslims who came of age after 9/11. Due to their first-hand knowledge and intimate access to the Muslim community, the filmmaking team is able to take charge of the account, which has previously been shaped by outsiders.
ABER's father was deported when she was 16. Now, she's a community organizer leading a sanctuary city initiative in New York. KHADEGA is an 18-year-old Sudanese immigrant living in Michigan. While she feels compelled to advocate for her community, she struggles to overcome society's expectations of her and find her own way. AMEENA is a civil rights lawyer in California, but as a mother, she's conflicted between caring for her three young children or sacrificing her time with them to fight for change.
Weaving together observational footage of these three women with community home videos, and evocative recollections from individuals impacted by incidents of Islamophobia, AN ACT OF WORSHIP opens a window into the world of Muslim Americans through collective memory.
An Act of Worship welcomes you to our community screenings at the Logan Theatre followed by a Q&A with participants.
---
Location:
The Logan Theatre
2646 North Milwaukee Avenue
Chicago , Illinois 60647 United States
+ Google Map

---
More upcoming events