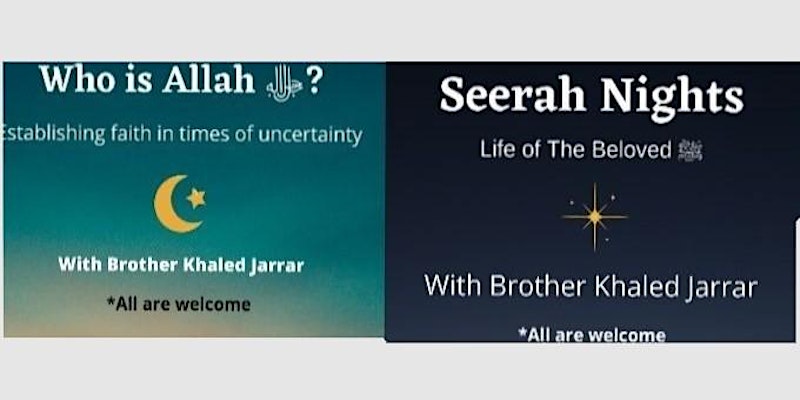 Description:
Seerah and Aqeeda Halaqa presented by Brother Khaled Jarrar, is open to brothers and sisters, all are welcomely geared towards ages 20-35 🙂
As-salamu alaykum! We are currently pausing the halaqa until after Ramadan, sorry for the inconvenience, we hope to see everyone after Ramadan, InshaAllah.
Information about the halaqa:
We are hosting two different halaqas, Seerah Halaqa and Aqeeda Halaqa, with each halaqa occurring on alternating biweekly sessions. Dates of the halaqas are located on the poster below (bottom left hand side) for confirmation 🙂
Halaqas are held on Wednesdays from 6pm-8pm at Jami Omar Masjid – basement prayer hall.
Aqeeda Halaqa on December 1, 15 and 29 on biweekly basis
Seerah Halaqa on December 8 and 22 on biweekly basis.
Everyone is welcome! Refreshments will be provided, InshaAllah. We look forward to seeing you 🙂
---
Location:
Jami Omar Mosque
3990 Old Richmond Road
Ottawa , Ontario K2H 8R5 Canada
+ Google Map

---
More upcoming events