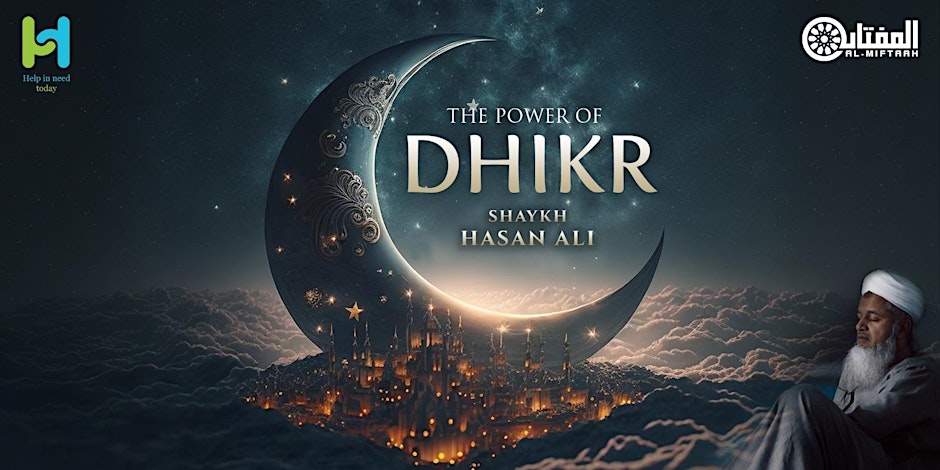 Description:
Shaykh Hasan Ali is back for the first time in Ramadan after an entire year!
Ramadan is the month of Mercy and the perfect time to get close to Allah SWT and get all your sins completely wiped out inshaAllah.
This Ramdan Shaykh Hasan will be doing something very unique by practically demonstrating and teaching us all the best Dhikr we can do to attain the Forgiveness of Allah SWT.
Also learn how to overcome lifes struggles and attain happiness through Dhikr
Do NOT miss this EPIC tour.
Please invite others and share the poster with all your friends and family.
FREE IFTAR FOR ALL
---
Location:
Castlemere Community Centre
Tweedale Street
Rochdale , OL11 1HH United Kingdom
+ Google Map

---
More upcoming events