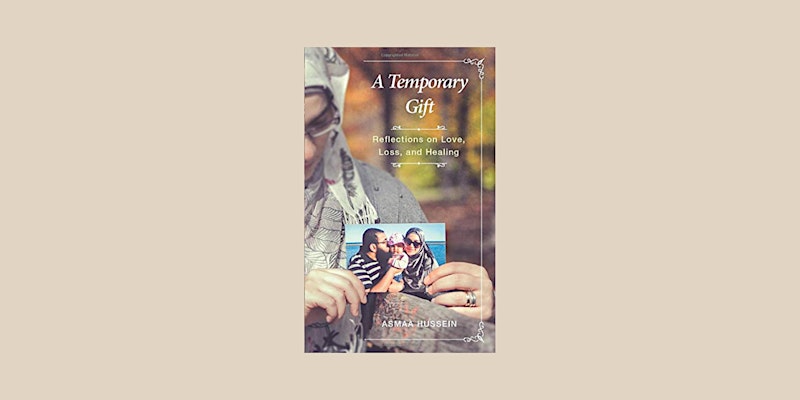 Description:
Asmaa Hussein (author and founder of Ruqaya's Bookshelf) is joining IHRC from Canada, for an exclusive author evening.
Join IHRC for an author evening with Asmaa Hussein to discuss her international best-selling book, A Temporary Gift: Reflections on Love, Loss and Healing.
Purchase A Temporary Gift here.
WHEN: Thursday, 23 June, 2022
6pm: meet & greet, book signing
7pm: author evening with Asmaa Hussein
TICKET: £5.80 per person – registration required (limited spaces available)
WHERE: IHRC Bookshop (202 Preston Road, Wembley, London HA9 8PA) or watch the author evening LIVE on www.ihrc.tv, Facebook and YouTube
About the book:
On Friday, August 16, 2013, twenty-six-year-old Amr Kassem attended a peaceful protest in Alexandria, Egypt along with thousands of others, rallying against the mass injustices taking place in the aftermath of the coup d'état by the Egyptian military under the command of Abdel Fattah al-Sisi. As Kassem returned home to his family, an Egyptian army sniper shot and killed him, leaving a woman widowed and a child fatherless.
A Temporary Gift is a record of journal entries written by Kassem's widow, Asmaa Hussein, during the two years following his departure from this world.
This book is about re-learning how to live in the face of immense trauma. It is a reminder that beyond the pain and darkness of loss there is still the potential of light in patience and constancy.
About the author:
Asmaa Hussein is an author most well known for international best-sellers A Temporary Gift (2016) and A Place of Refuge (2020). She is the owner of Ruqaya's Bookshelf, a publishing company founded in 2015 that is dedicated to representing authentically Muslim stories, with a focus on children's books.
---
Location:
Islamic Human Rights Commission
202 Preston Road
Wembley , HA9 8PA United Kingdom
+ Google Map

---
More upcoming events