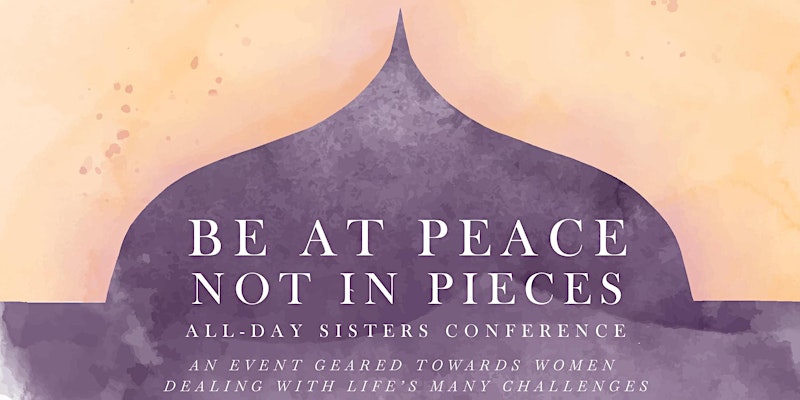 Description:
An all-day event geared towards women dealing with life's many challenges.
Masjid Al-Huda Presents
Be At Peace, Not in Pieces
All Day Sisters' Conference
Topics:
Ustadha Maryam – She Who Has Allah is in Need of No One
Hira Khanzada, LCSW – Emotions Are a Gift
Ustadha Safiyyah Ali – The Wound is Where the Light Enters
Ustadha Ammarah Bholat – Even If It Were the Prick of a Thorn
Ustadha Minahil Anayat – Allah is the Best of Listeners
Entry Fee: $20
Lunch Will Be Provided
Babysitting Fee: $5
Ages 3 -8
Max capacity 200 people due to COVID-19.
In partnership with Masjid Al – Huda, Masjid Darus Salaam, Islamic Center Of Fremont, Khalil Center, Aisha Institute, Sacred Knowledge Institute, and Darul Uloom Fremont.
---
Location:
Milpitas
374 Turquoise St
Milpitas , California 95035 United States
+ Google Map

---
More upcoming events