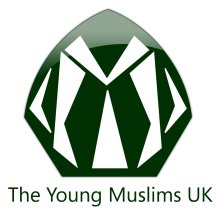 Description:
16th-18th December 2022
📣Back by popular demand!!! 📣
#BeyondSocial
A weekend residential for 11-16 years olds in Secondary School to help young people navigate faith, wellness and identity on social media
💬 Featuring interactive workshops, reminders, and outdoor activities. 
Sensitive content will be discussed in segregated groups
🤗 An open, welcoming environment with something for everyone!
Are you 11-16 years old and attending a secondary school?
Do you want to make new friends, be inspired and learn more about Islam……..
Then this is the event for you!!
Featuring interactive activities, workshops, discussions, reminders, dhikr, ice breakers…
Some of the exciting activities which may be on offer over the weekend:
Zipwire
High Ropes
Night line
Archery
Challenge course
There will be something for everyone at this residential – from knowledge to friendship and from spirituality to games.
Don't worry if you are coming for the first time. You will most certainly find the atmosphere welcoming and friendly.
We will guide the attendees through activities, workshops, reminders and team building exercises, inshaAllah.
All of our mentors are DBS checked, and we will have necessary child safeguards in place, including a much higher adult to child ratio than recommended.
Ticket price includes all meals, accommodation and activities.
Please note that transport is not included in the ticket price.
ALL TRANSPORT IS NOW FULLY BOOKED – please contact [email protected] regarding transport arrangements before making your booking.
Places are limited and offered on a first come, first served basis.
Please contact [email protected] if you have any questions.
Before proceeding to the BOOKING payment you MUST complete online registration form (that includes Consent and Terms & Conditions) available here: https://forms.gle/C71YFURWEAB4MzZP6
Safeguarding
Most of our mentors have previous experience of running youth events. All of them will be following ISB Safeguarding policies. We will have 15-20 mentors/youth leaders (adults) on site, giving almost double the adult to child ratio than recommended (1 adult leader for 14 children is the Centre requirement but we aim to have 1 adult for every 7 children!). The Centre will also provide fully trained staff with first aid skills to manage all the outdoor physical activities. The site has been risked assessed for everyone's safety. A designated Safeguarding Lead will be part of the onsite team.
——–
Refund Policy
As places are limited and payment to the Centre is made before the event, we cannot give any refunds; however, you may send someone else as a substitute. Such requests must be done in writing to: [email protected] as soon as you know that you need to send a substitute.
Items to bring with you to the Camp:
Outdoor clothing:
Jumpers- activities will continue in wet weather
Coat (preferably waterproof)
Waterproof trousers
Outdoor footwear (including a spare in case they get wet)
Hat and gloves
2 pairs of jeans or tracksuit bottoms or other appropriate trousers (Some activities require supports that go over trouser legs and around the waist. For this reason, skirts and dresses may not be suitable.)
Sportswear:
Trainers (old – as may get muddy)
6 pairs of Socks
T-shirt/top/baselayers
Tracksuit bottom
Nightwear:
Pyjamas
Slippers
Boys and girls will sleep in separate accommodation areas; however Fajr prayers may be in congregation, so extra clothing may be required.
Toiletries:
Toothbrush & toothpaste
Soap
Shampoo
2 Towels

Other:
Large plastic bag(s), for wet clothes
Water bottle
Meals and drinks will be provided, but if you want, you may bring some extra snacks.
Please do not bring large amounts of money, jewellery or other valuables.
——–
Medication – Please inform us if your child suffers from any illness that requires medication. Eg inhalers for asthma, (and if you are happy for them to self-medicate).
PLEASE ENSURE THAT WE ARE MADE AWARE OF ANY ALLERGIES.
All valuables including mobile phones will be the responsibility of the children themselves.
Please avoid bringing expensive or electrical items.
We cannot take responsibility for losses or breakages of items.
Ages of attendees are strictly 11-16 years old and in secondary school (in years 7 to 11). Individuals outside of this age bracket will be refused without a refund.

Before finalising your booking please read our Safeguarding and Photography policies available on the ISB website: https://isb.org.uk/safeguarding-policies/
Important Notices
Do not attend if you have a cough, fever, loss of taste/smell or other Covid symptoms or any other infectious illness. In such cases, refunds might be considered.
Significant reductions are available on all YM events for YM/ISB members so please do consider joining us: https://www.isb.org.uk/join-us/
Early bird tickets are limited to 40 only and may end ON OR BEFORE 31st October 2022 – so grab those while they are there!
Limited bursaries and sponsorship may be available in cases of genuine financial hardship — please email [email protected] for details.
Before proceeding to the payment please complete the Registration form including Consent and Terms & Conditions available here: https://forms.gle/C71YFURWEAB4MzZP6.

THE BOOKING WILL ONLY BE CONFIRMED AFTER WE RECEIVE THE COMPLETED REGISTRATION FORM as linked above. 
Date: 16-18 December 2022
Pioneer Centre
Cleobury Mortimer,
Kidderminster,
DY14 8JG
LOCATION
Pioneer Centre, Cleobury Mortimer, Kidderminster, DY14 8JG
---
Location:
NAYC & ACUK - Pioneer Centre
Cleobury Mortimer
Kidderminster , DY14 8JG United Kingdom
+ Google Map

---
More upcoming events