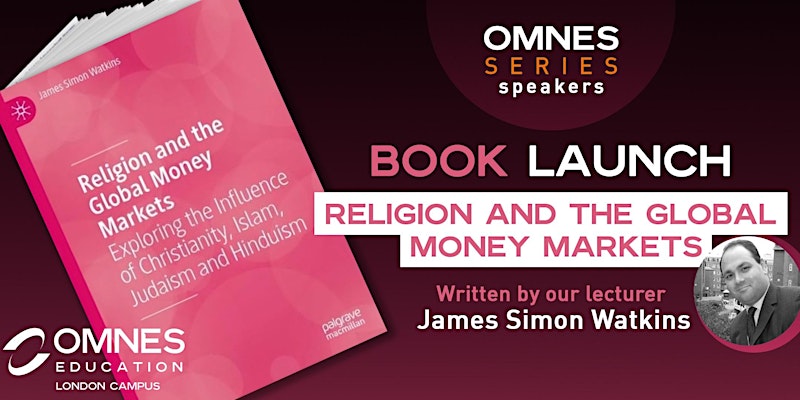 Description:
Religion and the Global Money Markets: Exploring the Influence of Christianity, Islam, Judaism, and Hinduism
Meet the author and be part of this important conversation
This book focuses on how religion―particularly Christianity, Islam, Judaism, and, to a lesser extent, Hinduism―is shaping the ethos and daily actions of market participants within the global money markets. The concepts inherent within Christianity, Islam, Judaism, and Hinduism are making themselves felt within the global money markets. As Islamic finance led to the introduction of sharia-compliant derivatives, for example, Christian investment funds are leading ethical initiatives on Wall Street, the City of London, and elsewhere such as divesting from fossil fuels in response to the climate change emergency. Jewish faith-led funds are making significant strides with the further development of impact investments. The concept of Hindu economics is also beginning to shape the actions of some market participants which are tied to the ideals of Mahatma Gandhi. ​
Programme:
6.15pm: Introducing the book with the author and moderator Kevin Coffey
7.15pm: Q&A
7.45pm: Networking and refreshments
Speakers:
James Watkins:
James Simon Watkins is a Lecturer at ​the University of Law in the UK and is the author of Islamic Finance and Global Capitalism: An Alternative to the Market Economy (2020). He was the Political Adviser at the Embassy of Japan in London and he has worked in the UK Houses of Parliament. He was the Chief Executive of a business group and was a UK Labour Party candidate for the 2014 European Parliament election. ​
Kevin Coffey:
Dr. Kevin Coffey specializes in teaching international relations and geopolitics. He received his Ph.D. from University College Dublin and has taught at Omnes University for four years. He has previously taught at Trinity College Dublin, University College Dublin, and Greenwich University. He has also worked at the United Nations International Criminal Tribunal for Rwanda – the special tribunal set up to prosecute perpetrators of the Rwandan genocide.
---
Location:
32 Aybrook St
32 Aybrook Street
London , W1U 4AP United Kingdom
+ Google Map

---
More upcoming events