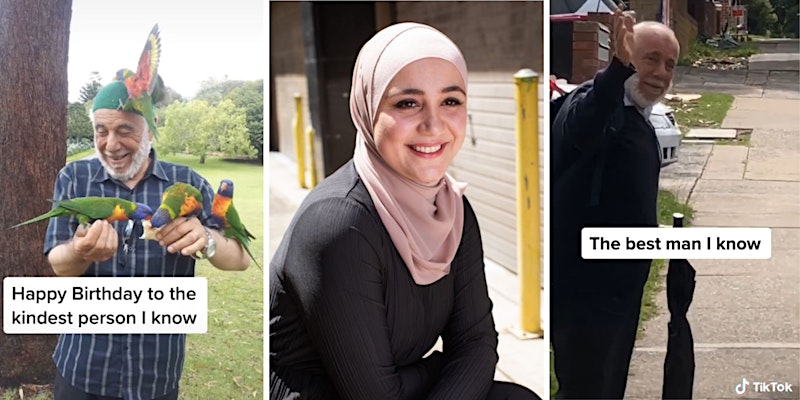 Description:
Join TikTok stars Rawah Arja and her father Mohamad Arja to see how they've used social media to connect with each other and the world
About this event
Join social media sensations author Rawah Arja and her father Mohamad Arja as they explore the possibilities for meaningful connections on social media. The father-daughter duo reached TikTok stardom in 2020 when a video paying tribute to Mohamad Arja's work during the pandemic was shared across the world. This intergenerational conversation will dive into the ways older internet users can use social media as a way to express themselves, bond with their friends, and participate in the conversations that shape our world. Rawah Arja will also talk about the role of social media in the success of her acclaimed novel, The F Team (Giramondo Publishing 2020). This conversation will be perfect for young people and their older loved ones to enjoy together.
This event will be delivered via Zoom. The link will be emailed to participants one week before the event date. Please ensure email details are correct.
This event is presented in partnership with the Be Connected Network.
We follow NSW Public Health Orders. See conditions of entry here.
Photo and video consent at library events
ABOUT THE SPEAKERS
Rawah Arja is a writer and teacher from Western Sydney. Her first novel The F Team (published by Giramondo in 2020) has been shortlisted for numerous literary awards including the Ethel Turner Prize for Young People's Literature and the Victorian Premier's Literary Award for Writing for Young Adults. Her writing has featured in Second City: Essays From Western Sydney (2021), Arab, Australian, Other (2019), SBS Voices, and at the Sydney Writer's Festival. She has received a fellowship from WestWords Varuna Emerging Writers' Residential Program, is a member of the Finishing School collective of women writers, and teaches creative writing at schools and workshops.
Mohamad Arja is Rawah Arja's father and a TikTok sensation. Through his daughter's TikTok account, their shared videos have been recognized and re-posted around the world, due to his inspirational attitude to life.
---
---
More upcoming events