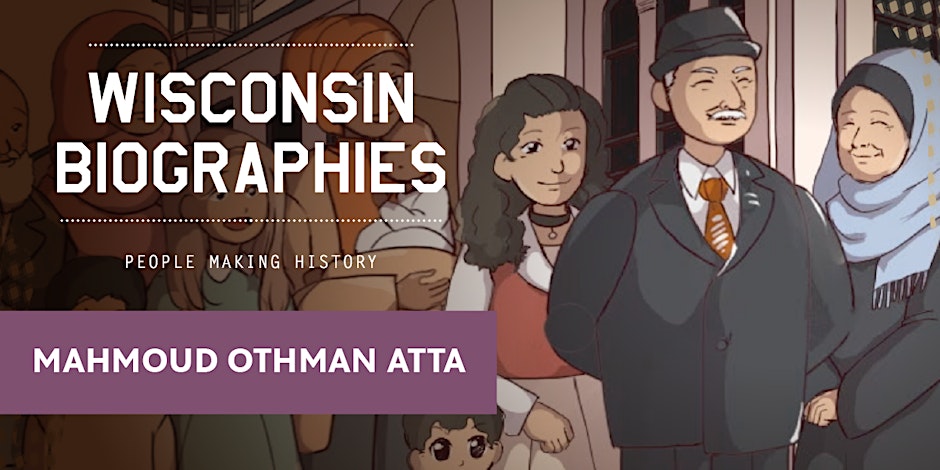 Description:
The newest addition to PBS Wisconsin Education's Wisconsin Biographies collection features Mahmoud Othman Atta, who built the first mosque in the Milwaukee area open to all!
The resource will be released just before Ramadan (March 22-April 21) and Eid al Fitr (April 21-April 22), offering a great opportunity for teachers to deepen their knowledge and get a better understanding of Islam, Palestine, and related topics.
Educators are invited to join a discussion with PBS Wisconsin Education and Janan Najeeb to build their background knowledge and hear about some of the considerations that went into the production of the resource.
Janan Najeeb is a proud Palestinian American Muslim and an alumna of UW-Milwaukee. She is a founding member and the current president of the Milwaukee Muslim Women's Coalition, and runs the Islamic Resource Center. In addition, she founded the Wisconsin Muslim Civic Alliance, Milwaukee Muslim Film Festival, Wisconsin Muslim Journal, and Our Peaceful Home.
An interfaith leader, Janan chairs the Committee for Interfaith Understanding of the Interfaith Conference of Greater Milwaukee. She is the first Muslim to offer an opening prayer at the Wisconsin State Legislature. Janan also serves on many community boards, including Wisconsin Public Radio, Wisconsin Historical Society, and, and Rotary Club of Milwaukee.
Janan is the author of numerous articles, opinion pieces, and book chapters, including a chapter in Interfaith Engagement in Milwaukee: A Brief History of Christian-Muslim Dialogue. She is the recipient of countless awards, including the Wisconsin Institute for Peace and Conflict Studies' Dick Ringler Distinguished Peace Educator Award and Interfaith Conference of Greater Milwaukee Award for Social Justice and Activism.
Certificates of participation can be provided after the webinar upon request.
---
---
More upcoming events