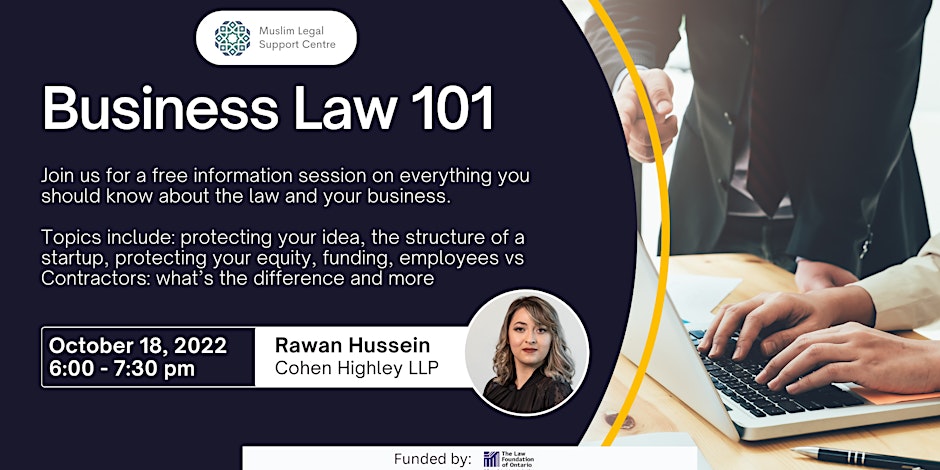 Description:
Join the Muslim Legal Support Centre (MLSC) in a free online information session on October 18th with Rawan Hussein, associate practicing corporate/commercial law at Cohen Highley LLP in Kitchener, Ontario.
In this session, our speaker will explain the key things you should know about the law and your business. The topics will include:
Protecting your idea: when do I need a co-founder Agreement? Do I need an NDA?
The Structure of your Startup: should I incorporate? When should I incorporate?
Choosing your Jurisdiction: Federal or provincial – what's the difference?
Protecting your Equity: when do I need a shareholder agreement?
Funding: what's the difference between dilutive and non-dilutive funding options?
Employees vs Contractors: what's the difference?
Attendees will be able to ask questions during the event.
To attend, please register via Eventbrite.
---
---
More upcoming events