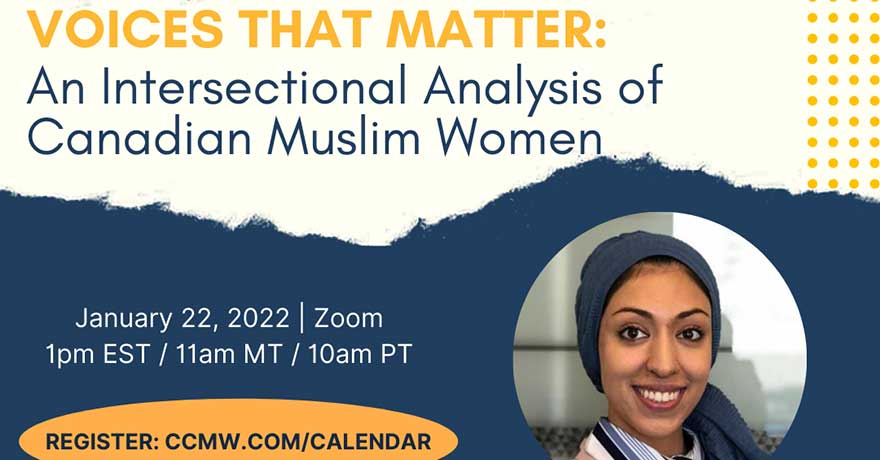 Description:
We are pleased to announce the launch of the Canadian Council of Muslim Women (CCMW)'s Voices that Matter Report on January 22nd.
This groundbreaking research report investigates the experiences and outcomes of diverse groups of Canadian Muslim women. Spearheaded by CCMW's Research Consultant Dr. Sarah Shah, the project is the result of an unprecedented intersectional study of Canadian Muslim women.
Dr. Sarah Shah will join us for the launch event on January 22nd from 1pm to 2:30pm EST for a presentation of the report followed by a live Q&A session.
---
---
More upcoming events