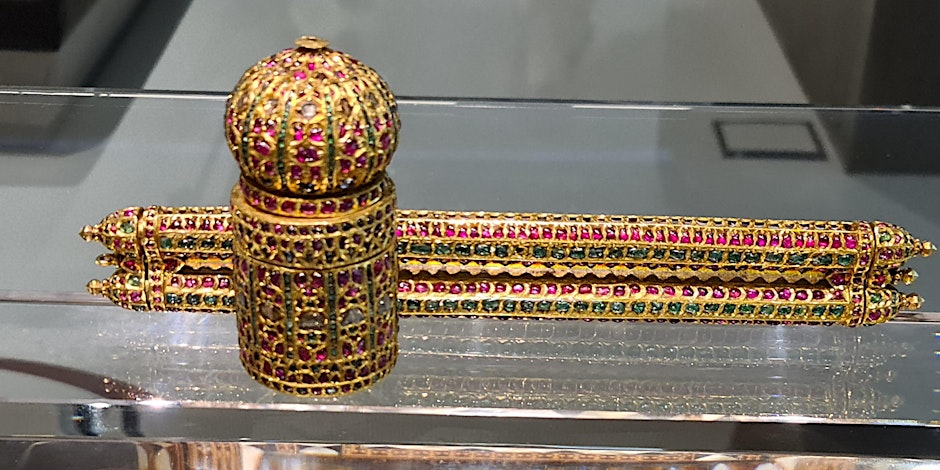 Description:
Join us for an exciting session on Islamic artefacts from the biggest and amazing Mohammed Bin Rashid Library of Dubai.
Visit the 7th floor Museum gallery with its excellent collection of calligraphic and other tools for books and manuscripts: inkwells, pen cases, scissors, and knives.
Learn about some of the manuscripts, copies of the Holy Quran, beginnings of the Arabic printing and about the early Arabic books collection which show the transfer of knowledge from East to West.
Presented by: David Gerald HIRSCH, Advisor for Library Services.
Hosted by: Harmesh Manghra, former Her Majesty's Inspector for Ofsted.
---
---
More upcoming events