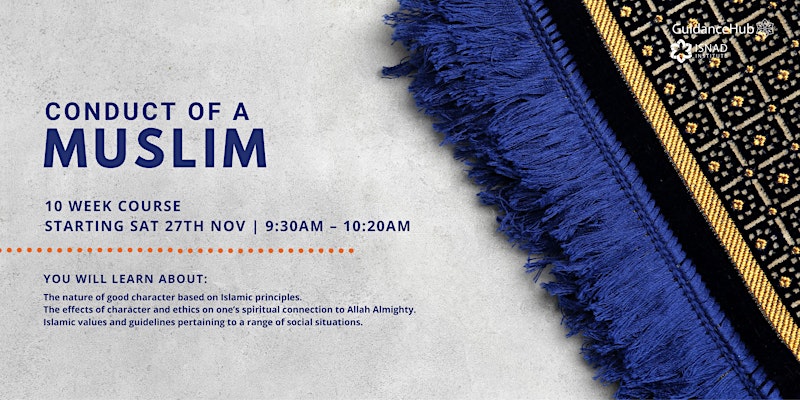 Description:
9-week course taking place once a week on Saturdays, this course is open to both males and females.
The Prophet (peace be upon him) said that he was only sent to humanity to edify and rectify peoples' character.
You will learn about correct behavior, the Prophetic and scholarly ways of engaging with people in a range of situations so that your behavior reflects the true spirit of Islam. You will have the opportunity to answer questions like:
How should I behave with guests?
What are the Prophet's guidelines for a married couple?
What is the correct way to raise my children?
Is there an Islamic manner of dressing and dining?
Unit Aims:
Understanding the nature of good character based on Islamic principles.
Understanding the effects of character and ethics on one's spiritual connection to Allah Almighty.
Understanding Islamic values and guidelines pertaining to a range of social situations.
What will I learn?
The correct way to host guests as a Muslim.
The role of cultural norms in Islam.
The Islamic method of giving condolences and the correct practices associated with funerals.
What will I achieve?
Demonstrate Islamic mannerisms and etiquettes in a range of situations.
Evaluate the role of culture, social custom, and societal norms in improving character.
Nov 27th, 2021 – Feb 12th, 2022 (with break)
Open to all
Ages 14+
From £20
Full course material included
Limited places
Taught by experienced instructors
---
Location:
Guidance Hub
389 Waterloo Road
Manchester , M8 9AB United Kingdom
+ Google Map

---
More upcoming events