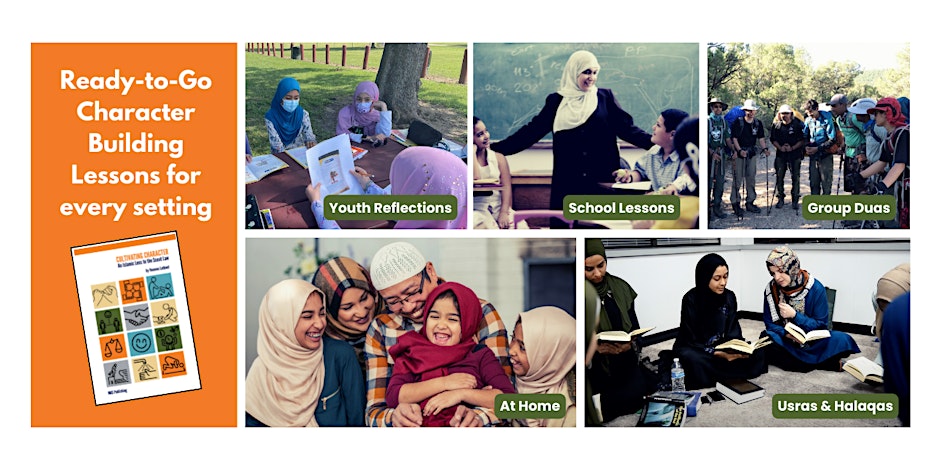 Description:
Part I: Cultivating Character | An Islamic Lens to the Scout Law
Get ready to engage! The author, Younoos Latheef, conducts an interactive workshop on how to use his book to develop your Muslim scouts' identity through connecting them to the Islamic tradition.
Sample Chapter: Scout is Friendly
Speaker Bio: Younoos Latheef has 20+ years of experience servicing the Houston Muslim community, including leadership positions within MAS Scouts and MAS Youth. He currently serves as the chaplain advisor for MAS Scouting Unit 713 in Houston, Texas. In his book, Cultivating Character, he leverages his experience to share a practical guide to instilling Islam in scouting or youth group curricula. By trade, he is a change management professional, life coach and holds an MBA from the University of Texas at Austin.
Part II: Join Us for the Summer 2024 Muslim Scout Jamboree in Texas Informational Event!
Learn About the Jamboree: Join us online to discover what makes the Muslim Scout Jamboree in Texas an absolute must-attend event for Muslim scouting units from across the country. From exciting activities to meaningful community-building, you'll get a sneak peek into what awaits you.
Adventure Awaits: Explore the thrilling outdoor adventures and tarbiyyah programs that will challenge and inspire Muslim scouts.
Save the Date: Get all the essential details about registration, dates, and location. Plan ahead and ensure your scouting unit doesn't miss out on this incredible experience.
FAQs and Q&A: Have questions about the jamboree? Our experts will be on hand to provide answers and insights into every aspect of this exciting event.
---
---
More upcoming events