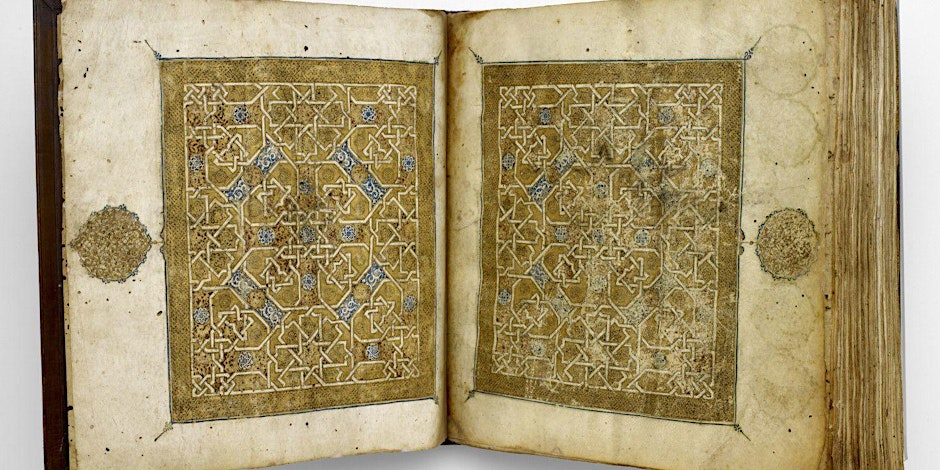 Description:
ARAB HERITAGE MONTH AT ACC- Curator Tour of the Arts of the Islamic World at the MFAH- Kinder Building
Free Admission- RSVP Required
Meeting Time : 4:30 p.m.  
Tour: Starts at 5 p.m. sharp . The tour will last approximately 1 hour.
Meeting Place: Guests, please park in the Kinder Garage and meet on the lower lobby of the Kinder Building. The entrance to the garage is on Main Street, just behind the Kinder Building
This event is free but RSVP is required and the space is limited to less than 30 guests.
Join Dr. Aimée Froom, curator of Art of the Islamic Worlds, on a tour of the exquisite galleries for Islamic Art at the MFAH. The galleries, which include works from the al-Sabah Collection, one of the greatest collections of Islamic art in the world, and the Hossein Afshar Collection, a significant selection of Persian masterworks on extended loan to the museum, is due to the launch of a 2007 initiative at the museum spearheaded by a group unique to Houston, philanthropists with strong cultural-heritage links to historically Islamic lands. Objects range from carpets and architectural fragments to exquisite ceramics, metalwork, jewelry, scientific instruments, and manuscripts. The MFAH has devoted permanent gallery space to Islamic art since 2012, and the new Hossein Afshar galleries nearly double previous display space for Islamic art. Hundreds of objects spanning more than 1,000 years reflect the breadth of historic Islamic lands, including present-day Afghanistan, Egypt, India, Iran, Iraq, Morocco, Pakistan, Spain, Syria, Tunisia, Türkiye, and Uzbekistan" (https://www.mfah.org/exhibitions/galleries/galleries-art-islamic-worlds).
Space is limited and will fill up on a first come first serve basis. Don't delay signing up.
We look forward to seeing you very special private tour!
*Image Source: https://www.mfah.org/exhibitions/galleries/galleries-art-islamic-worlds#&gid=34d782ad0e01440b84604a40eef1b9d3&pid=23460485
Moroccan- Qur'an Manuscript in Maghribi Script, 1318, the Museum of Fine Arts, Houston, Museum Purchase funded by the Honorable and Mrs. Hushang Ansary, the Brown Foundation Accessions Endowment Fund, and the Alice Pratt Brown Museum Fund
---
Location:
Nancy and Rich Kinder Building at the Museum of Fine Arts
5500 Main street
Houston , Texas 77004 United States
+ Google Map

---
More upcoming events