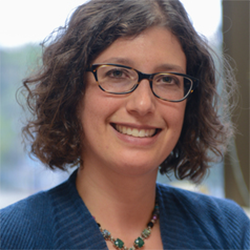 Contributed By:
events coordinator
Organizing Institution:
Institute for the Study of Islamic Thought in Africa (ISITA)
Contact Name:
Rebecca Shereiki
Contact email:
[email protected]
Start Date:
May 3, 2022 (01:00pm CT)
End Date:
May 3, 2022
Cost:
Free
Website:
https://planitpurple.northwestern.edu/event/586707
Kresge Centennial Hall – Evanston – Illinois – United States
Description:
This is a hybrid event.
No registration is needed to attend in person.
Register here to attend by Zoom.
Da'wa as Development: Kuwaiti Islamic Charity in Africa
Join ISITA for a talk by Mara Leichtman (anthropology, Michigan State University).
Abstract
Direct Aid (formerly Africa Muslims Agency), Kuwait's largest charity focused on Africa, carefully mediates between Gulf donor wishes, aid recipient needs, Kuwaiti and African government regulations, and various development priorities. Since the 1980s, Direct Aid has been centralizing religious and development work in complexes that comprise orphanages, schools, clinics, and mosques. The Islamic NGO therefore cannot be confined to narrow Western categorizations of Gulf Salafi da'wa (proselytizing) institutions. Direct Aid's approach is strategically grounded in comprehensiveness/"holism," which serves to blur established categories of "charity," "relief," and "development" to become da'wa-as-development. What is the cultural and religious impact of Gulf funding in Africa? How does Kuwait headquarters interact with African beneficiaries?
About the Speaker
Mara Leichtman is an associate professor of anthropology at Michigan State University and a founding faculty member of the Muslim Studies Program. Her research examines ties between Africa and the Middle East.  She is the author of Shi'i Cosmopolitanisms in Africa: Lebanese Migration and Religious Conversion in Senegal (Indiana University Press, 2015).
---
Location:
Kresge Centennial Hall
1880 Campus Dr
Evanston , Illinois 60208 United States
+ Google Map

---
More upcoming events