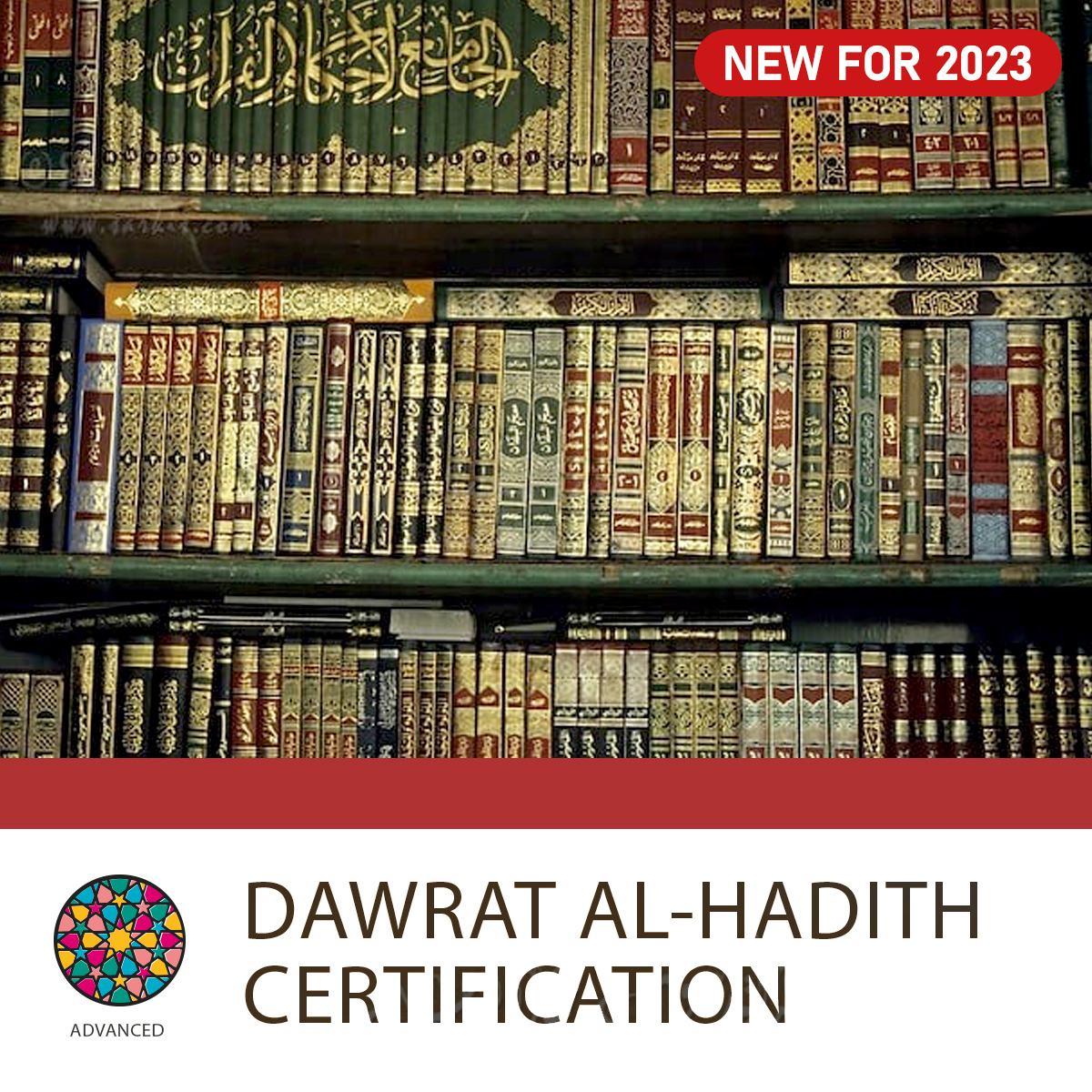 Description:
COURSES
Starts May 3rd, 2023
The six books will be studied in the following sequence:
Sahih al-Bukhari
Sahih Muslim
Jami' al-Tirmidhi
Sunan Abu Dawud
Sunan al-Nasa'i
Sunan Ibn Majah
In order to be eligible for enrolment, student will have to know:
How to read and translate Arabic texts efficiently
The Principles of Hadith
The Principles of Fiqh
TIMINGS:  7pm -9pm
Days: Wednesdays
Location: Online
FEE: The Fee for the course is $100+tax per month. You will be emailed a monthly link for payment once you fill out the registration form. Click the link below to be directed to the registration form.
INTRODUCTION
Reciting the hadiths of the Siḥāḥ Sittah to a teacher along with receiving mild explanations on them has been an age-old tradition spanning multiple generations in various Islamic Institutions of higher Islamic learning throughout the world.  Imam al-Bukhari has spoken about this tradition and has defended it against those who dismiss it in Chapter 6 of the Book of Knowledge in his Jami' al-Sahih. While there are a limited number of institutions in the GTA that offer such a program, they are typically confined to those who study this at the end of a seven to eight year Islamic scholar program. The Mathabah Institute has felt that opening this program to a wider audience engaged in higher Islamic learning will be of far more benefit regardless of whether they are pursuing the designation of a scholar or not. Hence, for the first time, the Institute has decided to revive this noble tradition withing its walls.
In this program, students will go through one book of the six at a time as opposed to doing multiple texts simultaneously so that they can bond with the material and style of that one compilation properly. The objective of this class is to give students orientation and exposure to the thousands of prophetic traditions that have been captured by the esteemed authors of these books, which will help them look for the right reference at the right time whenever the need may arise. Our philosophy is that the more people are connected with the prophetic traditions, the more they will be able to adopt the life and example of Allah's Beloved (peace and blessings be upon his noble soul).
---
Taught by Shaykh Omar Subedar
Mohammed Omar Subedar was born and raised in the Greater Toronto Area, Canada. In 1990, he enrolled in the Institute of Islamic Education located in Dewsbury, W. Yorkshire, United Kingdom. There, he became a ḥāfiẓ of the Qurʾān in 1993. In 2001, he graduated from a seven-year dars-i niẓāmī program offered by the same institute. He was thus conferred the title of Scholar of Islamic Sciences and Arabic Literature.
---
---
More upcoming events