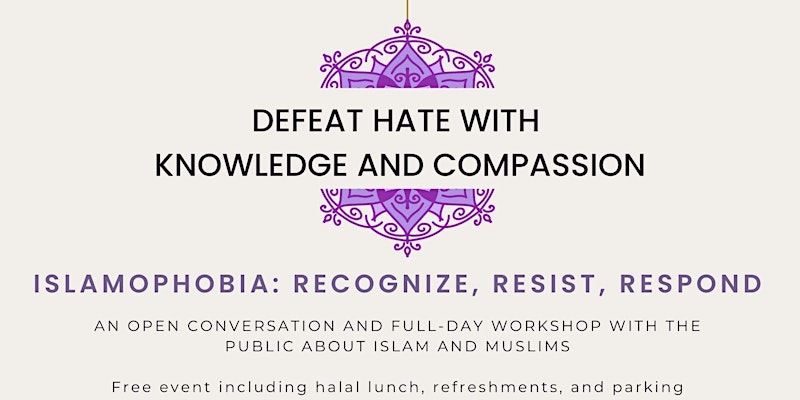 Description:
An open conversation with the public about Islam and Muslims.
On June 7th, come out to the Civic Gardens to join the Muslim Resource Centre, Islamic Social Services Association, and King's School of Social Work in tackling anti-Muslim hate. This free in person event will have a host of knowledgeable and engaging presenters holding workshops about Islam and Muslim culture. The event will provide an opportunity for open discussions with the goal of learning how to recognize, resist, and respond to Islamophobia and discrimination within our London community. Everyone is welcome to join in this community conversation. Discussion topics include but are not limited to understanding Islam and culture, women in Islam, Islamophobia in Canada, and concrete steps to become an effective ally.
Free parking, halal lunch, and refreshments are included. Participants will receive a certificate of participation.
Guest presenters: Shahina Siddiqui, Islamic Social Services Association; Abd Alfatah Twakkal, Muslim Resource Centre for Social Support; Aruba Mahmud, Teacher, and Artist. Event details and schedule to be posted shortly.
This event is part of a two-day series. The first day on June 7th is open to the public.
The second day on June 8th is focused on the social service and education sectors and will be held as two – half-day workshops. Community members within the education and social service sectors can look out for another event posting which will have a separate registration link coming soon.
For any questions, please contact [email protected]
---
Location:
Civic Garden Complex
625 Springbank Drive
London , Ontario N6K 4T1 Canada
+ Google Map

---
More upcoming events