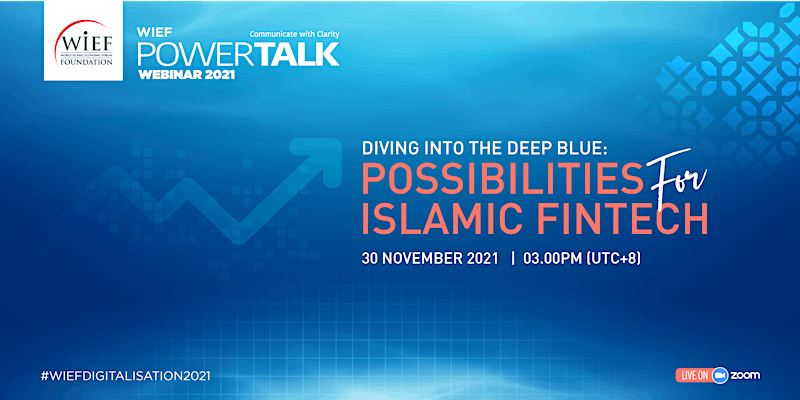 Description:
To have a better understanding of the blue economy and relevance of Islamic fintech in blue and green SRI.
Program Overview
To have a better understanding of the blue economy as one of the Islamic capital market fundraising instruments. Creating the blue Sukuk will not only help to ensure protection and sustainable use of oceans through investment in the blue economy but also help to build ocean resilience. Although relatively new, it has created much interest in blue financing which is needed for coastal areas that rely heavily on the ocean for food security, tourism, and livelihoods. This session will also explore the overall role of the Islamic fintech landscape that can play a vital role in assisting this sustainable agenda as well as identifying opportunities that can support the SDGs.
Program
3:00 pm – 4:00 pm | Diving into the Deep Blue: Possibilities for Islamic Fintech
The session will explore:
To describe blue Sukuk, SDG financing agenda, blended marketing, climate finance, and blue/green financing and how to fully utilize their benefits, to achieve the most desirable outcome, for businesses and the environment.
To explain the relevance of Islamic fintech and the embodiment of shariah in blue and green SRI as well as sustainable investing, and its benefits and challenges.
To assess funding infrastructure for sustainable development, both on livelihoods and marine biodiversity as well as its correlation with Islamic finance.
To discuss ways to leverage innovative Islamic fintech as a tool in safeguarding the environment.
4:00pm – 4:15pm | Q&A session
Speakers
Ramesh Kana | Chairperson, United Nations Global Compact Network (UNGC), Malaysia & Brunei
Stella Cox CBE | Managing Director, DDCAP Group, United Kingdom
Vineeta Tan | Managing Editor, REDmoney Group, Malaysia (Moderator)
Admission is free. For further information on the program and speakers, kindly visit our website at www.wief.org.
• By registering for this webinar, you agree to receive free InFocus newsletters and occasional sales and marketing offers for the World Islamic Economic Forum Foundation events. Existing subscribers' newsletter preferences will not be affected.
• The information you provide to World Islamic Economic Forum Foundation in the event registration will be handled in accordance with our Privacy Policy. For more information about how we use your data, please read our Privacy & Cookie Policy: https://wief.org/privacy-policy/
• This webinar will be recorded.
---
---
More upcoming events