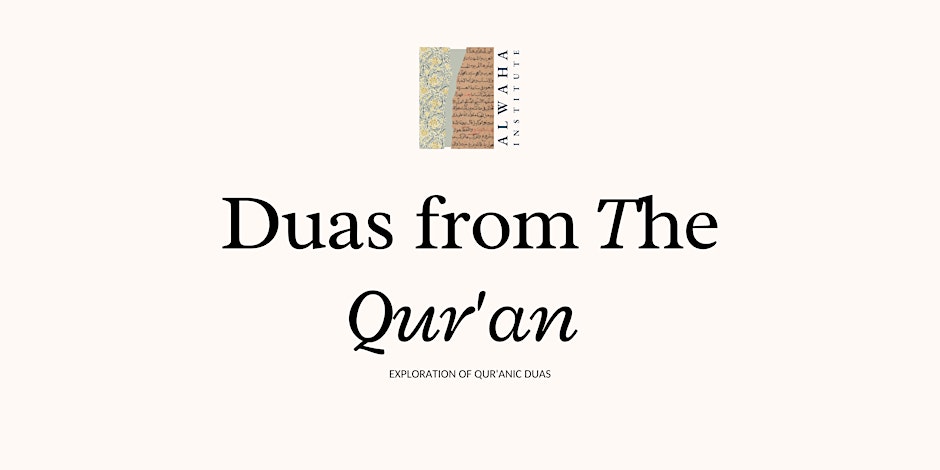 Description:
𝗪𝗵𝗲𝗻? Starting: Saturday 25th March 2022 | Lessons every Saturday and Sunday 11 pm – 12 pm (UK)
𝗜𝗻𝘀𝘁𝗿𝘂𝗰𝘁𝗼𝗿: Dr. Sulayman Dabsha
Dr Suleyman graduated from Al Azhar University from the faculty of the Arabic language. After graduation, Dr suleyman went on to specialise in teaching Arabic to foreigners. He spent some time at "Al Ibaanah Arabic Center" in Cairo, where he taught for several years. He currently is professor of Arabic in a university in Turkey.
𝗖𝗼𝘂𝗿𝘀𝗲 𝗗𝗲𝘁𝗮𝗶𝗹𝘀:
This course focuses on studying the supplications mentioned in the Qur'an.
Supplications are dealt with in detail, as their meanings and reasons for revelation are explained, as well as the rulings related to them.
Lectures are given in Arabic, and all study materials are provided online.
This class is best suited to beginner to intermediate students of Arabic.
𝗣𝗿𝗲𝗿𝗲𝗾𝘂𝗶𝘀𝗶𝘁𝗲𝘀:
• A basic understanding of the Arabic language
• Ability to recite Arabic words and sentences
• This is an interactive class therefore students will be required to utilise their microphones
---
---
More upcoming events