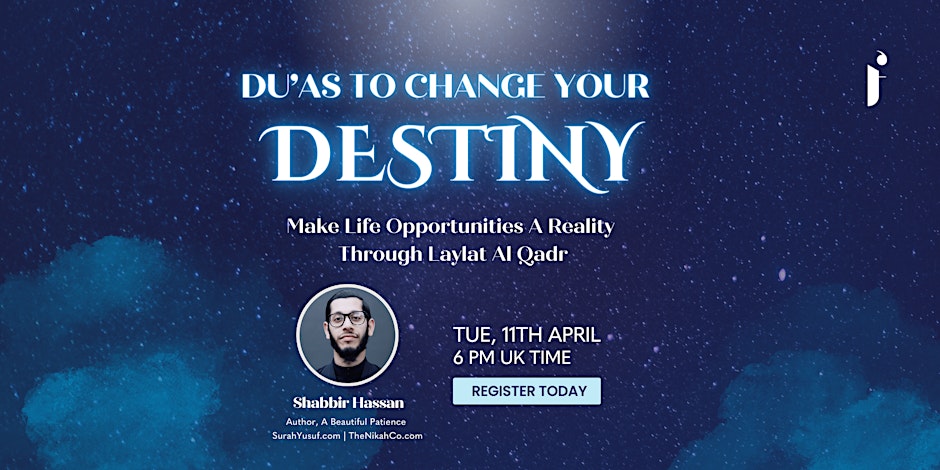 Description:
Can Du'a actually change my destiny?
How can I boost the chance of my Du'a being accepted?
What are the best Du'as to make in last 10 blessed nights of Ramadan?
Join us for "Dua's to Change Your Destiny" webinar by Imam Shabbir Hassan where we understand the significance of Laylat Al Qadr and the power of Du'as to change one's destiny. The aim is to explore the importance of making the most of this blessed night and how to utilize this opportunity to seek forgiveness and ask for blessings in our lives.
Tuesday, 11th April 2023 | 6 PM UK Time
---
---
More upcoming events