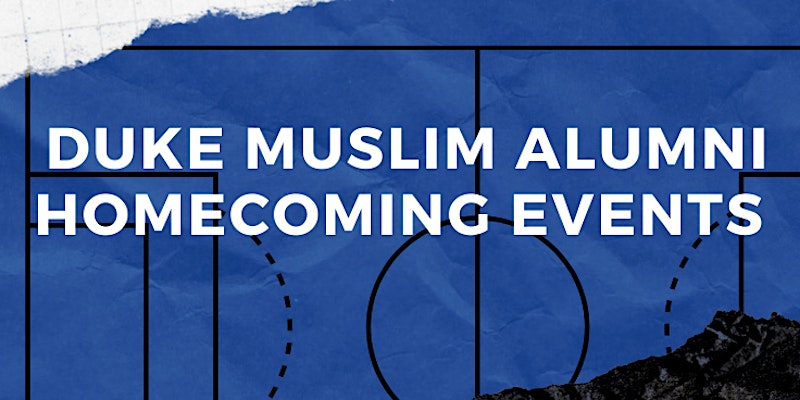 Description:
Relive jummah on campus, Friday night hangouts, and outdoor retreats and prayer with your alma mater!
The moment we've all been waiting for – Muslim alumni homecoming events! Many of us have moved away from Durham, may not have a Muslim community where we live now, and crave having a fun time while also reflecting on our spirituality together. Join us to relive those unforgettable experiences.
Please RSVP here by Friday Oct. 29.
*Snacks will be provided*
Details subject to change due to COVID-19.
---
Location:
Duke University Center for Muslim Life
406 Swift Ave
Durham , North Carolina 27708 United States
+ Google Map

---
More upcoming events