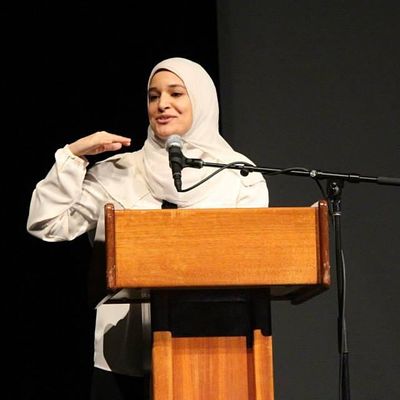 Description:
Ecological Narratives in the Qur'an – Naiyerah Kolkailah
Naiyerah Kolkailah is a member of the Islamic Society of Santa Barbara and will be sharing insights on environmental stewardship.
Scriptural stories can ignite spiritual contemplation while inspiring us to reimagine new horizons and avenues into the future. This presentation will explore several Quranic narratives featuring non-human creation and reveal how ethical values gleaned from these narratives can transform our relationship with the natural world. Based on these values, this presentation will propose a holistic ethical framework for conceptualizing socio-environmental relations that balances spiritual, social, and ecological priorities. More details to follow.Naiyerah Kolkailah was born and raised in San Luis Obispo, California. She received a B.S. and M.S. in Biological Sciences from Cal Poly SLO, and a graduate degree in Islamic Studies from the College of Islamic Studies at Hamad Bin Khalifa University in Doha, Qatar. Naiyerah formerly served as president of the Islamic Society of San Luis Obispo County in California and has taught Qur'anic and Islamic studies classes in SLO & Santa Barbara for children, youth, and adults. Naiyerah is currently a Ph.D. candidate at the University of Oxford where her research examines the influence of Islamic ethics on environmental thought and practice in Qatar.
---
---
More upcoming events