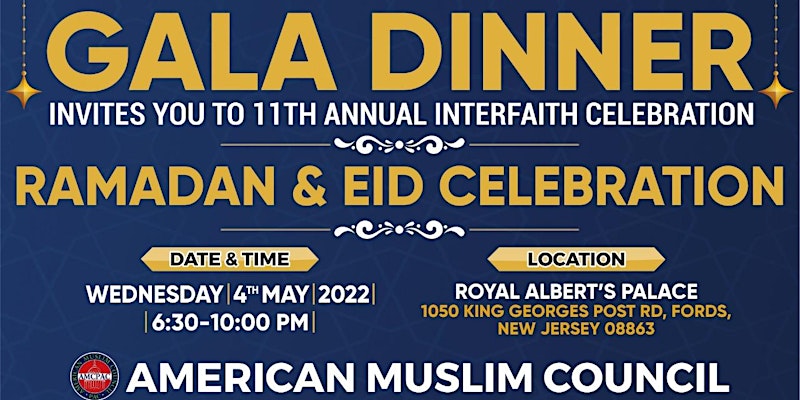 Description:
Eid Gala Dinner & Celebrations
NOTE: This is an adult-only event. No kids
Muslims all over the world Observe the holy month of Ramadan, and by the end of Ramadan, Muslims Celebrate a Special festival called "EID".
The Muslim community of New Jersey invites you to join us On this special occasion of Eid Celebration and be part of our celebration & festivity.
This largest Tri-state largest inter-faith Eid Celebration is to bring together Christians, Jews, Hindus, Sikhs, and all the other faiths who call New Jersey their home. This event will not only bring Muslims together but also extend the message of peace and unity to people of diverse backgrounds and the Interfaith community. By sharing our culture and heritage with others, we hope to dispel the stereotypes of Islam and its followers and show that we would like to live side by side with other communities in peace, love, and harmony which are the true teachings of Islam.
---
Location:
Royal Albert Palace
1050 King Georges Post Rd
woodbridge , New Jersey 08837 United States
+ Google Map

---
More upcoming events