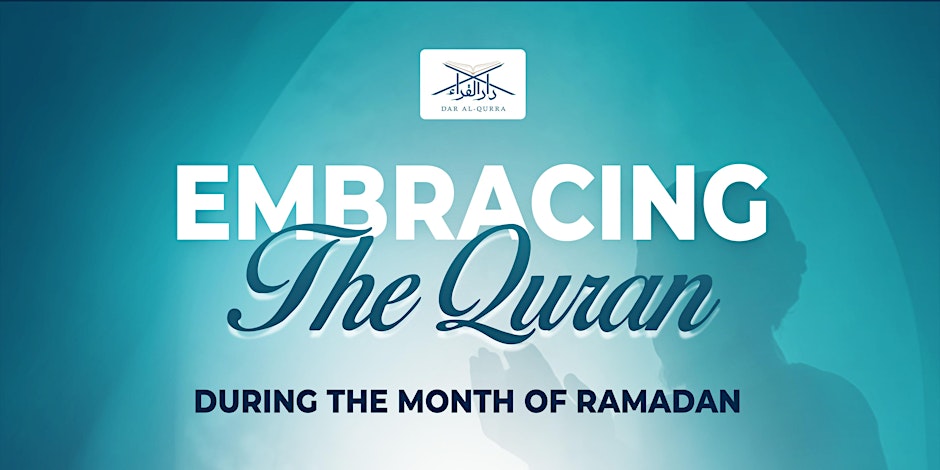 Description:
Throughout Ramadan, join us to study the text "With The Quran" written by the famous Qur'an teacher, Shaykh Mahmoud Khalil al-Hussary.
Over the course of 5 weeks, you will join Ustadh Nuh Saunders on this journey of delving deep into the following topics, helping you build your connection with the Qur'an, in the month of the Qur'an;
Virtues of listening to the Qu'ran
Virtues of the Qu'ran over the previously revealed books
The seven Ahruf
and much more…
Who was Shaykh Mahmoud Khalil al-Hussary?
He was also known as al-Hussary, an Egyptian Qari widely acclaimed for his accurate recitation of the Qur'an. Al-Hussary committed the entire Qur'an to memory by age 8 and started reciting at public gatherings by age 12.
DATE | Saturday 18th March 2023
5 weeks course
90 minute introductory class
3 weekly classes (Tuesday – Wednesday – Thursday)
TIME | Please ensure you convert the start times to your timezone to join the live classes. Each class will run for 90 minutes.
8:30AM ET
1:30PM GMT
4:30PM AST
LOCATION | All classes will be delivered live via Zoom with replays available.
A link will be emailed to all registrants up to 3 days before the event start date.
---
---
More upcoming events