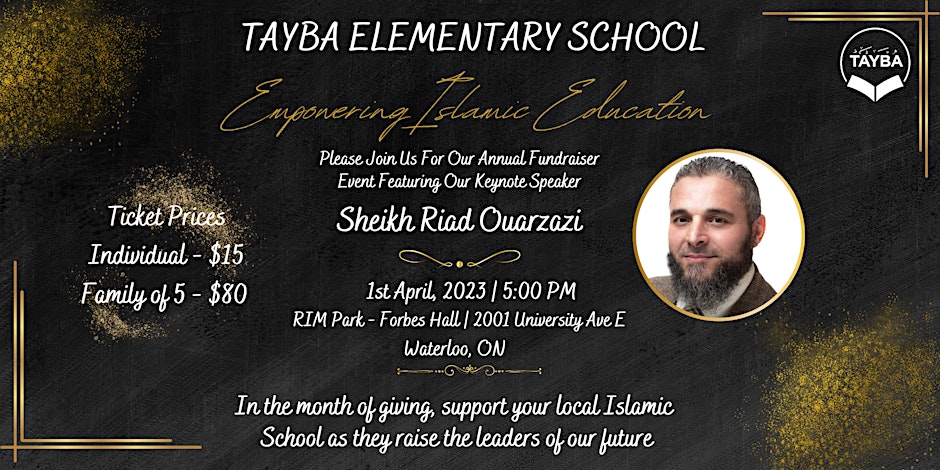 Description:
Join us at Tayba Elementary School's Annual Fundraiser event.
Support the youth in the month of giving as we raise the leaders of our future.
Without your support, we will not be able to fulfill our mission to nurture and cultivate solid Islamic morals, values, critical thinking and academic excellence in our future leaders. You have our commitment to maintaining an Islamic foundation while raising the bar on building character and educational excellence!
Tickets:
Individual Tickets: $15
Family of 5: $75
Children under 3 enter for free!
Our Program:
Arrival & Registration: 5 PM – 5:30 PM
Student performances & Fundraiser: 5:30 PM sharp
Iftar: 7:50 PM
Isha prayers & Taraweeh: 9:30 PM
We are building character, transforming lives and inspiring excellence! Extend your support and be part of our tomorrow!
---
Location:
RIM Park
2001 University Avenue
East Waterloo , Ontario N2K 4K4 Canada
+ Google Map

---
More upcoming events