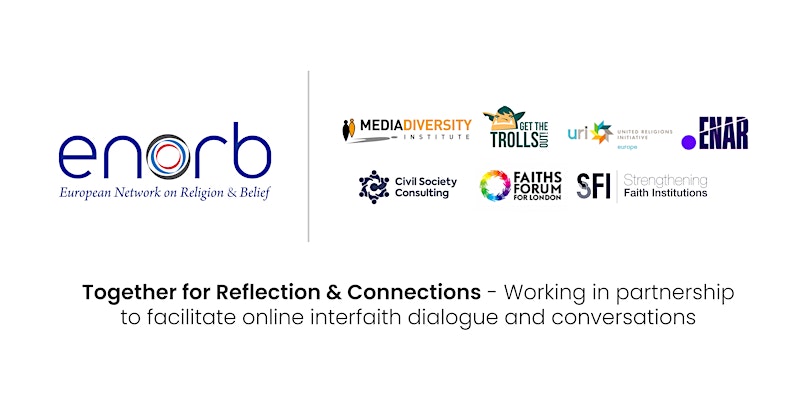 Description:
Dr Farid Hafez presents the findings from the latest European Islamophobia Report (2021) for interfaith dialogue exploration and discussion
ENORB is hosting a further conversation for reflection and connection as part of its programme of interfaith dialogue and continued focus on the rising concerns among faith and civil society organisations about the contemporary development of Islamophobia and resulting anti-Muslim hatred in Europe. We are delighted that Dr Farid Hafez (pictured below) is joining us to present the latest findings from the European Islamophobia Report.
Dr Farid Hafez – USA – Visiting Professor of International Studies at Williams College; a non-resident senior researcher, Georgetown University's Bridge Initiative at the School of Foreign Service. Founder and co-editor, European Islamophobia Report (2021)
We have invited further contributors – especially from close partners at the European Network Against Racism and Faiths Forum London, including Mustafa Field OBE.
The conversation will be hosted by ENORB Director Mark Ereira-Guyer and facilitated by Manchester-based Sadia Akram, Programme Director of the Forum for Discussion on Israel & Palestine (FODIP) and also consultant at Civil Society Consulting CIC.
The European Network on Religion and Belief is funded by project income, small grants (e.g ENAR's Empowerment & Resilience Scheme), donations, membership fees and a generous core grant from the Open Society Foundations.
This online Together for Reflection & Connection session is part of a programme of interfaith dialogue events planned by ENORB in partnership with many others, including the European Network Against Racism, United Religions Initiative Europe and Civil Society Consulting CIC.
Sadia Akram, pictured with Greater Manchester Mayor Andy Burnham, is the Programme Director of FODIP and a consultant for UK-based social enterprise: Civil Society Consulting
---
---
More upcoming events