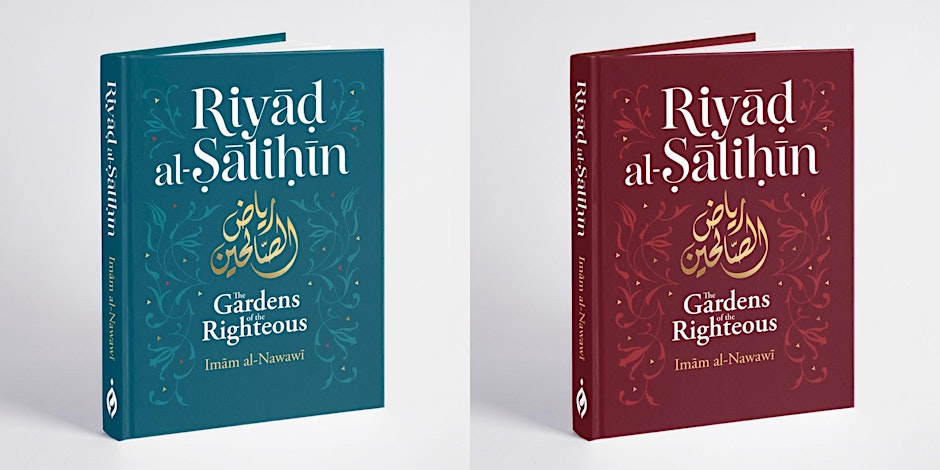 Description:
Gardens of the Righteous by Imam Al Nawawi d. 676 H رحمه الله
About the Course:
An in-depth study & explanation of the collection of hadith by Imam Al Nawawi رحمه الله – Riyadh Al Salihin: Gardens of the Righteous. Study the work that scholars of Islam say that every Muslim should read in understanding the guidance of the Prophet Muhammad peace be on him
Riyad Al Salihin is a selection of hadith compiled by Imam Yahya ibn Sharaf Al Nawawi. It is one of the most widely known and read books of hadith all over the world, containing approximately 1,900 carefully chosen hadith on ethics, manners, worship, knowledge, and other topics compiled from the Six Books of hadith. It is essential, practical, and accessible to Muslims of all levels.
What we will cover:
Objectives of Hadith
Reason for the mention of this Hadith & its context
Linguistic breakdown
Application in our contemporary life
Date: Every Wednesdays | May 31- Sep 6 | 7:00 – 10:00PM
Age: 17 & Older
Location: The Fairlane Club | 5000 Fairlane Woods Drive, Dearborn, MI, 48126
Instructor: Sh. Hasib Noor
Bio: almaghrib.org/instructors/hasib-noor/
Shaykh Hasib Noor hails from Afghan heritage, grew up in the US, & studied at the College of Islamic Law in the University of Madinah, following undergraduate study in the U.S, with a major in Pre-Med and a minor in Psychology.
His journey in seeking traditional knowledge started in the U.S. while in high school & college. He continued to pursue his studies in the City of The Prophet (peace be upon him) under the tutelage of over 50 of the scholars of Madinah.
With over 10 years experience in working with different organizations at the local & national level, he has held positions as a board member of many organizations, masajid and as khatib. He is the founder of a research foundation & has graduated from Faculty of Shariah in Madinah where he currently resides with his wife.
---
Location:
The Fairlane Club
5000 Fairlane Woods Drive
Dearborn , Michigan 48126 United States
+ Google Map

---
More upcoming events