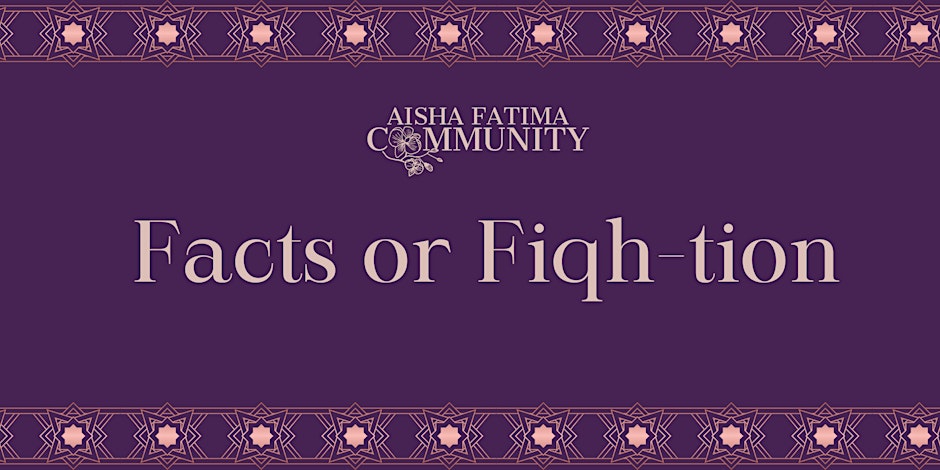 Description:
Fiqh:
Islam is a way of life consisting of both rules that regulate our daily lives and interpersonal interactions. Fiqh is the science of those rules, through it we learn to pray, fast, perform hajj and perform all the other acts of worship that Allah asks of us. In this class, we will concisely cover fiqh in a manner that is easily understood for all.
Class instructor: Aalimah Sana Mohinuddin
Originally from Texas, Aalimah Sana moved to Chicago about 20 years ago. While raising her young family, she pursued a Masters in Marital and Family Therapy. Upon graduation, her family moved overseas to complete her formal Aalimiyyah degree. Since returning back she has been actively engaged in teaching online and in person while also working as a therapist.
Ages 15+ Women Only
A refresher guide on the topic of Salah (prayer)
Class dates:January 15,22,29 & February 5 & 12
Class time: 7-8:30pm
This is a 5 week class.
Please email us at [email protected] for tuition assistance.
---
Location:
Aisha Fatima Community
330 E Roosevelt Rd
Lombard , Illinois 60148 United States
+ Google Map

---
More upcoming events