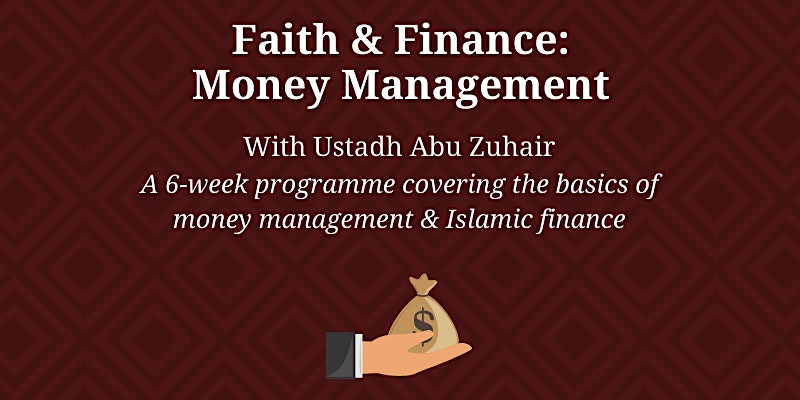 Description:
Join Faith. for this exclusive online programme covering principles of money management in Islam!
We're back with another online programme – this time covering the basics of wealth, Islamic finance, and money management…
Here's a full breakdown of the course:
Part One – Wealth
What is money?
Employment vs Entrepreneurship
Property, stocks, shares, crypto, NFTs, etc.
Part Two – Savings
Should I save money? Saving up for marriage and adult life
Opening an ISA, LISA, or other type of saving account
Should I buy gold or invest in something else?
How do I invest money in property, stocks, shares, etc?
Do I need a pension?
Should I think of climbing the property ladder? Are mortgages permissible?
Part Three – Management
How do I balance between spending on what I want to buy and saving?
My bills and expenses are crippling me, how can I save anything?
Should I send my children to tuition or save that money and teach them at home?
What does Islam say about how much money I should spend on my wife and children? How much money should I be giving to my parents?
Avoiding extravagence as Muslims
Sadaqah and Zakah in Islam
Classes will be held on Thursdays between 6-8 PM live on ZOOM with Ustadh Abu Zuhair. Recordings/on-demand access available for those wanting to purchase.
FREE ACCESS: Students are able to access this course for free if they are able to fundraise for our maternity clinic in Mali via LaunchGood! Please contact us for more details.
There is a high level of interest for this course so book your spaces as soon as possible and kindly share with others! We look forward to welcoming you soon!
Stay updated on social media @FaithSpaceUK. For any further enquiries send us a DM on Instagram.
---
---
More upcoming events