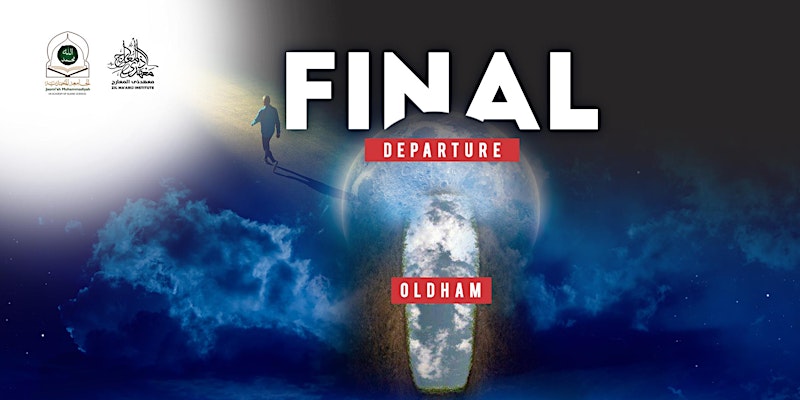 Description:
The all Important Departure which is inevitable, join us to learn all the Practical Rituals of the Funeral according to the Prophetic Way.
Death is an Unavoidable Cycle of Life, Yet Many of us do everything we can to avoid accepting it. Coming to Terms with death can actually help us to Live more fully in the here and now.
"Whoever washes a deceased person and conceals any defect, Allāh will conceal his sins. Whoever shrouds him (the deceased), Allāh will adorn him with fine silk"_ Hadith
– Did you know that the washing and shrouding of a deceased Muslim is a Community Obligation?
– Are you confident in fulfilling this responsibility if your family member or loved one was in need?
Join our Day Workshop where we will equip you with all the rules and prophetic sunnah to discharge the obligation of preparing the deceased for their Final Departure.
Date & Time:
Date: Saturday 20th August 2022
Time: 14:00 BST (Duration of 5 hours)
Venue:
Masjid Hayat un Nabi, 138 Werneth Hall Road, Oldham, OL8 1QZ
What to Expect:
During this Event you will Learn:
What to do at the Time of Death
Ghusl – How to Wash the Deceased according to the Prophetic Way
Practical Demonstration of how to apply the Shroud ( kafan)
How to bury the deceased in the Grave
Much More +
His Eminence & Teachers:
Under the Supervision of the Principal of UK Academy of Islamic Sciences: Shaykh Ahmad Dabbāgh
Ustadh Saif Ul-Hassan | Ustadh Suffian Burki
Stay Connected For More Details to Follow:
Email: [email protected] or [email protected]
Telephone: +44 7429 548731
---
Location:
Masjid Hayat Un Nabi
138 Werneth Hall Road
Oldham , OL8 1QZ United Kingdom
+ Google Map

---
More upcoming events