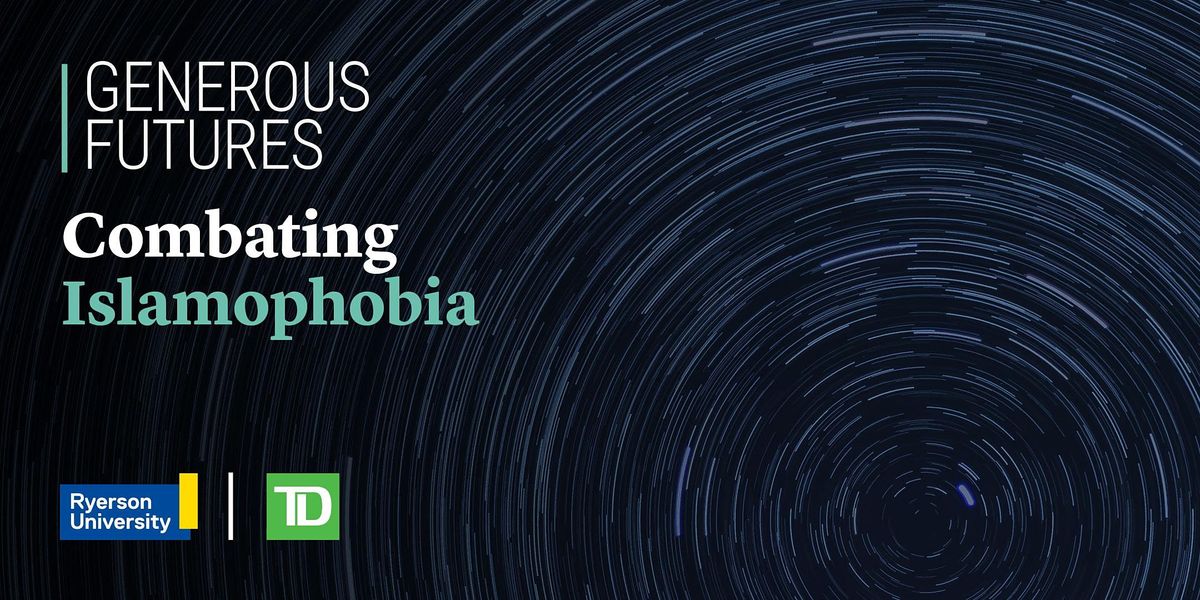 Description:
What does the future of charitable giving look like? Through a series of panel discussions we will explore the struggles, politics and possibilities within the charitable sector. Drawing on the diverse voices of philanthropists and community leaders, Generous Futures aims to shed new light on equity and belonging in Canada.
We are shining a spotlight on the vital role of charitable giving in combating Islamophobia. Recently, there has been a devastating uprising of anti-Muslim sentiment in Canada and globally. This panel of leaders will unpack how philanthropy is confronting Islamophobia and helping create a safe and supportive environment for all.
Moderator:
Anver Saloojee, Professor, Department of Politics and Public Administration, Ryerson University
Panellists:
Nabeela Ixtabalan, Executive Vice-President, People & Corporate Affairs, Walmart Canada
Armughan Ahmad, Managing Partner & President, Digital KPMG
Chris Blauvelt, Founder & CEO, LaunchGood
This is a free online event. Details about how to access the webinar will be emailed to registered attendees 24 hours in advance of the event.
Please submit your questions for the panel in your Eventbrite order form.
This session is eligible for one CFRE point.
Learn about upcoming events and access recordings of past events on the Generous Futures website.
We are committed to hosting an inclusive and accessible event for everyone. Please contact [email protected] if you require accommodations.
Notice of Collection
Ryerson University (the "University") collects personal information under the authority of the Ryerson University Act, 1977 for the purposes of program registration and related purposes as outlined in the Ryerson University Notice of Collection. The University will collect, use, disclose, and protect your personal information in accordance with the Freedom of Information and Protection of Privacy Act. If you have questions about the collection, use and disclosure of this information by the University, please contact Assistant Vice President, Engagement, Ryerson University, 350 Victoria Street, Toronto, ON, M5B 2K3 at [email protected].
Image Consent
I hereby grant permission to Ryerson University (the "University") and its representatives to photograph and video me, and otherwise capture my image, and to make recordings of my voice, of this event, or location. I further grant the University and its representatives the right to reproduce, use, exhibit, display, broadcast and distribute these images and recordings in any media now known or later developed for promoting, publicizing or explaining the University and its activities and for administrative, educational or research purposes. I acknowledge that the University owns all rights to these images and recordings. If you do not want your image or information shared with Ryerson University, please contact: [email protected].
---
---
More upcoming events