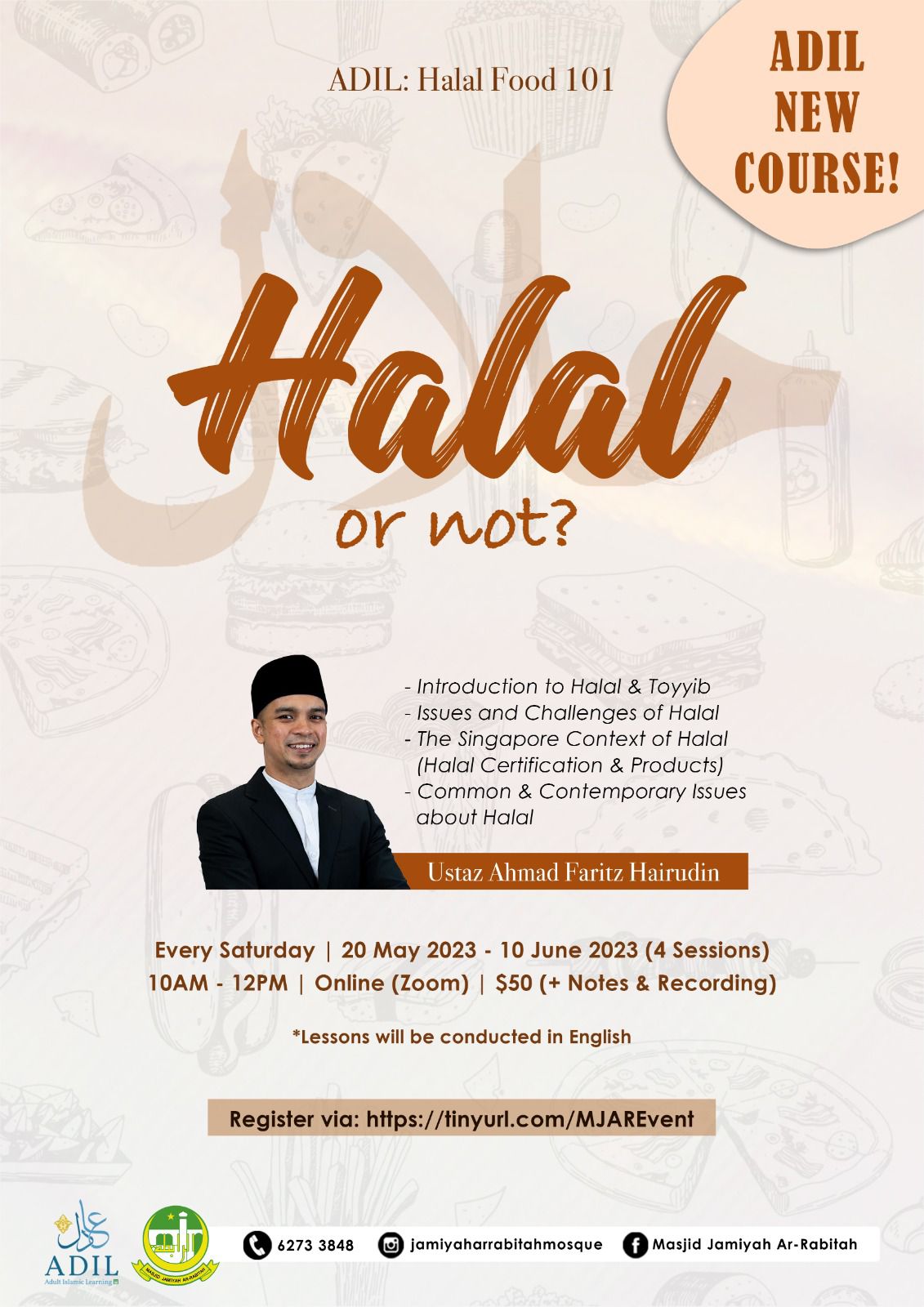 Description:
Introduction to Halal & Toyyib Issues and Challenges of Halal – The Singapore Context of Halal (Halal Certification & Products) Common & Contemporary Issues about Halal
Online Registration For Masjid Jamiyah Ar-Rabitah's Programs & Classes
Assalamualaikum wr wb,
Dear Jemaah,
Thank you for your valuable contribution in supporting our mosque's programs throughout the years.
Click "Next" and complete the form if you are interested to join any program. Don't forget to click "Submit" at the end of the form to confirm you registration. Thank you.
——————————————————————–
Terima kasih di atas segala sumbangan anda dalam menyokong program-program di Masjid kami selama ini.
Klik "Next" dan lengkapkan borang sekiranya anda berminat untuk ikut serta program atau kelas kami. Jangan lupa untuk klik butang "Submit" di akhir borang untuk mengesahkan pendaftaran anda. Terima kasih.
---
---
More upcoming events