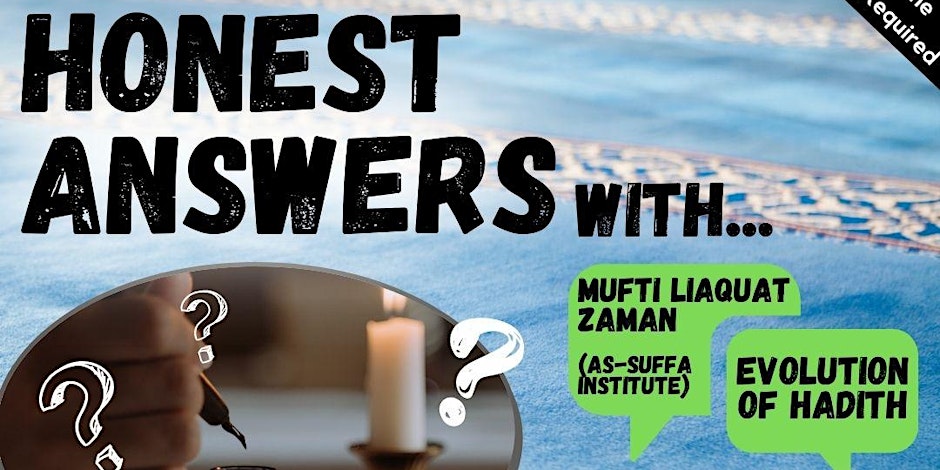 Description:
Honest Answers with…
Mufti Liaquat Zaman on the Evolution of Hadith
Join us for these informal gatherings with your chance to question the experts in an open and relaxed environment
Kicking off these sessions will be Mufti Liaquat on the topic of Hadith Evolution
– How did hadith narration begin?
– Why do we have a Sahih Muslim if Sahih Bukhari was already written?
– What happens when a hadith contradicts another?
– Are all authentic ahadith of the same strength?
– How and when to act upon a hadith
– Why do we have differences of opinions?
Saturday 22nd July
After Asr (7:15pm)
Open to Brothers and Sisters
Register:
Ad-Duha Institute, 1164 Stratford Road, Hall Green, B28 8AF
Whatsapp: 07784 032496
Website: adduha.org
Email: [email protected]
---
---
More upcoming events