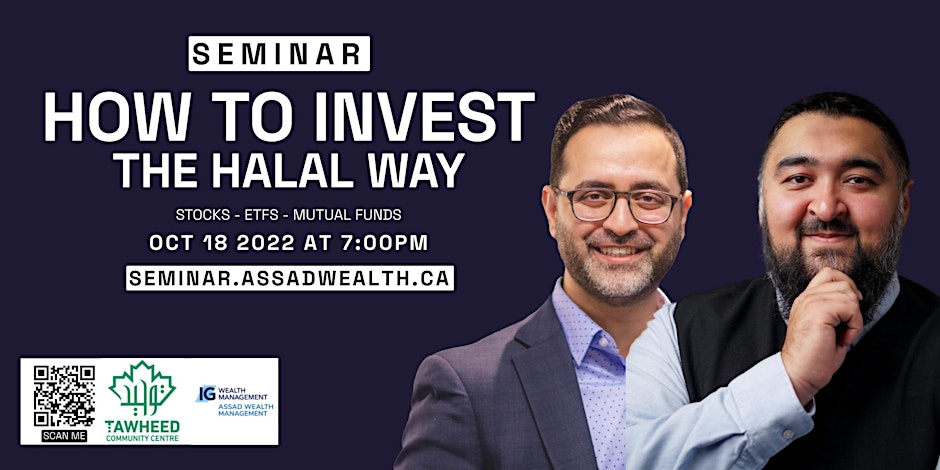 Description:
As-salamu alaykum,
Given the current down turn in the markets, you might be curious if this is the right time to buy?
Join Hash Assad and Sh. Navaid Aziz as they host an in-person seminar in order to fully understand the philosophy of Islam upon money, finance, wealth, and business and most importantly how to identify and invest in a halal way.
Topics of discussion:
Wealth as a trust in Islam
The spiritual dimensions of Rizq
Halal Investment Planning
How to identify Halal: Stocks, Mutual Funds and ETFs
Questions and Answers
We will In sha'Allah start our program right after the Maghrib prayer at 7:00 pm in the main prayer Hall at 5550 McAdam.
BarakAllahu Feekum
---
Location:
Dar Al-Tawheed Islamic Centre
5550 McAdam Road
Mississauga , Ontario L4Z 1P1 Canada
+ Google Map

---
More upcoming events