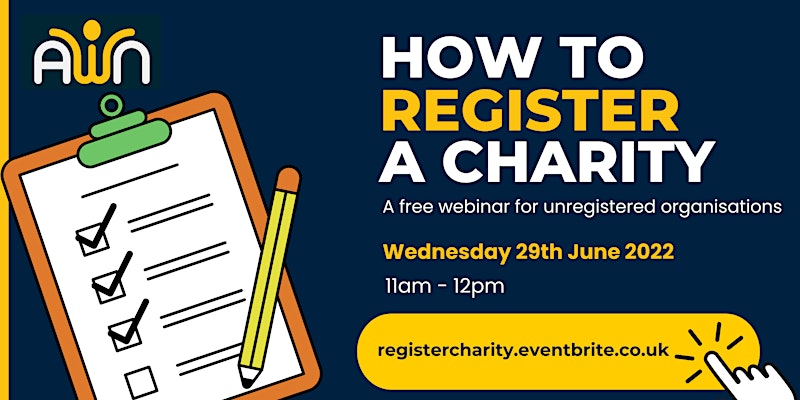 Description:
Are you looking to register your charity, we share some notes and tips on how to register with Charity Commission
Are you an unregistered not-for-profit organisation working with Muslim beneficiaries?
Have you tried to register on Charity Commission's website but found the process quite daunting/lengthy?
Do you want tips on how to complete the form?
All Ways Network is happy to announce:
How to Register a Charity
Wednesday 29th June 2022
11:00 – 12:00
You will be guided through the process of:
* what to have in place before you consider registering
* overall tips on how to fill in the online forms
* mistakes to avoid
There will be a Q&A session at the end of the presentation.
Suitable for:
* UK organisations working with Muslim beneficiaries living in the UK
* not registered with Charity Commission
* voluntary groups, Community Interest Company (CIC)
About the Trainer, Islam Uddin:
A Charity Consultant & Philanthropic Advisor, Islam is passionate about helping organisations and individuals make a difference.
He has been working within the charity sector for over 20 years, from small, one-person startups to leading departments in multinational organisation with incomes of £40M+.
Islam also has experience as a charity trustee and as an advisor on matters relating to registration, governance, fundraising, and programme delivery.
Islam is a father of three, loves anything to do with flying or space, and is a qualified Badminton coach.
All Ways Network offers workshops to help not for profits to become more institutionally fundable.
---
---
More upcoming events