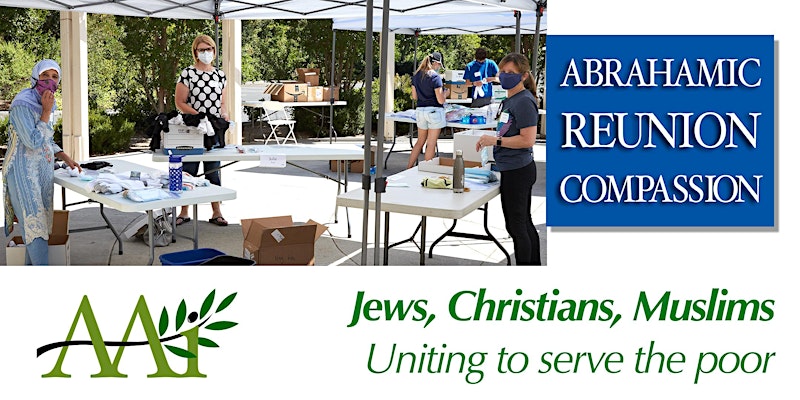 Description:
Help us assemble and deliver hygiene kits for the homeless.
Our neighbors who live outside remain in desperate need of hygiene kits to keep themselves and others healthy during this pandemic. Unite with Jews, Christians, and Muslims to assemble hygiene supplies into kits. We also need volunteers to deliver kits to AAi partner organizations (soup kitchens and shelters) for distribution.
Volunteers will work outdoors, socially distanced to provide this essential service.
Age Requirements: 12+ to volunteer.
Online registration is required.
Vaccination Status: All volunteers must be fully vaccinated. Face masks are also required.
Space is limited. Register Now.
Co-sponsored by Congregation Beth David, Saratoga Federated Church, and West Valley Muslim Association.
Abrahamic Alliance International is a charitable, non-profit organization uniting Jews, Christians, and Muslims for active peacebuilding and poverty relief.
AAi began with a simple dream that compassionate collaboration between Jews, Christians, and Muslims can build lasting bridges of understanding and respect between our communities.
By uniting to serve the poor in obedience to divine commands, our grassroots movement is showing the world that peaceful coexistence between Jews, Christians, and Muslims is not a naive and distant dream, but a growing and present reality here and now.
---
Location:
Congregation Beth David
19700 Prospect Road
Saratoga , California 95070 United States
+ Google Map

---
More upcoming events