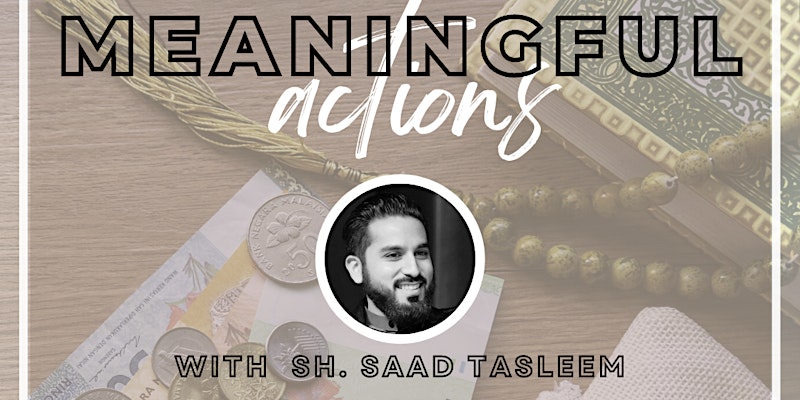 Description:
A two-part workshop on how to prioritize your faith while still working towards your career & life goals.
This workshop will focus on how we can strive to be successful not only in our careers & other life milestones but in our faith as well. Being ambitious, successful & religious are not mutually exclusive traits. A lot of us have been taught over the years that we can only be one, or that we have to choose between being successful and being religious. Yet, this is the farthest thing from the truth. We have many examples & evidence that being both is not only possible but encouraged.
The two-part workshop will be led by Shaykh Saad Tasleem. Sh. Saad is a local young professional, born and raised in the DMV area.
Shaykh Saad started Islamic education at IIASA in Fairfax, VA. He then went on to study at the Islamic University of Madinah where he dedicated himself to the study of Islamic Sciences. He graduated with a Bachelor's from the Faculty of Islamic Law, University of Madinah.
Today, Sh. Saad dedicates his teaching to Muslim youth & young adults learning to balance their Western lifestyles with Islamic values. His primary message is to empower Muslim youth & young adults to be comfortable with their own personal identities as part of Western society. He is very passionate about teaching Islam in a way that we are not only hopeful in our ability to live Islam (with as complicated as our lives can be in this modern world) but also thrive our lives through practicing Islam.
The workshop will be followed by a catered dinner + social hour.
Guests must register for a free ticket via Eventbrite.
---
Location:
Islamic Community Center of Potomac
10601 River Road
Potomac , Maryland 20854 United States
+ Google Map

---
More upcoming events