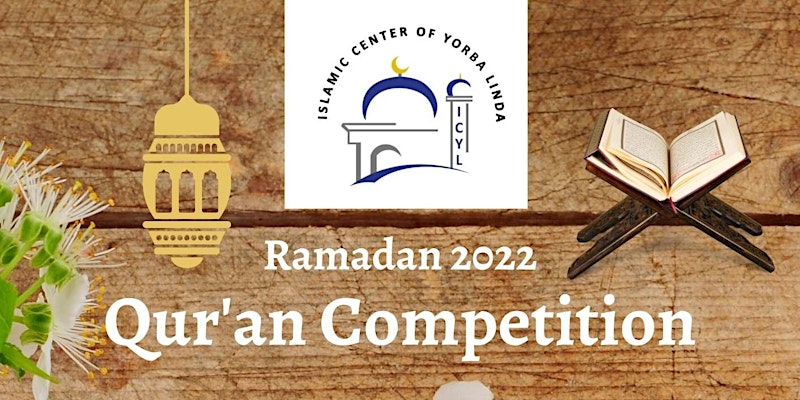 Description:
ICYL Quran Competition 2022
Assalam Alaikkum
Welcome to ICYL Quran Competition
Deadline for Registration – April 2nd
Competition Date – April 23rd 1 – 5 PM
Location – Islamic Center of Yorba Linda; 4382 Eureka Ave, Yorba Linda
Each reciter will be evaluated on memorization, recitation (with appropriate rules), and fluency. Every category will have groups for brothers and sisters. Speaking on virtues and/or context of the assigned Surah can earn extra points. All participants will receive something to take away!
The Surahs chosen are based on some of the more virtuous characteristics, some mentioned here.
General rules can be read at alfurqan.us and Masjid Al Huda , among other sources.
Questions or Follow up? Email [email protected]
Jzk
Islamic Center of Yorba Linda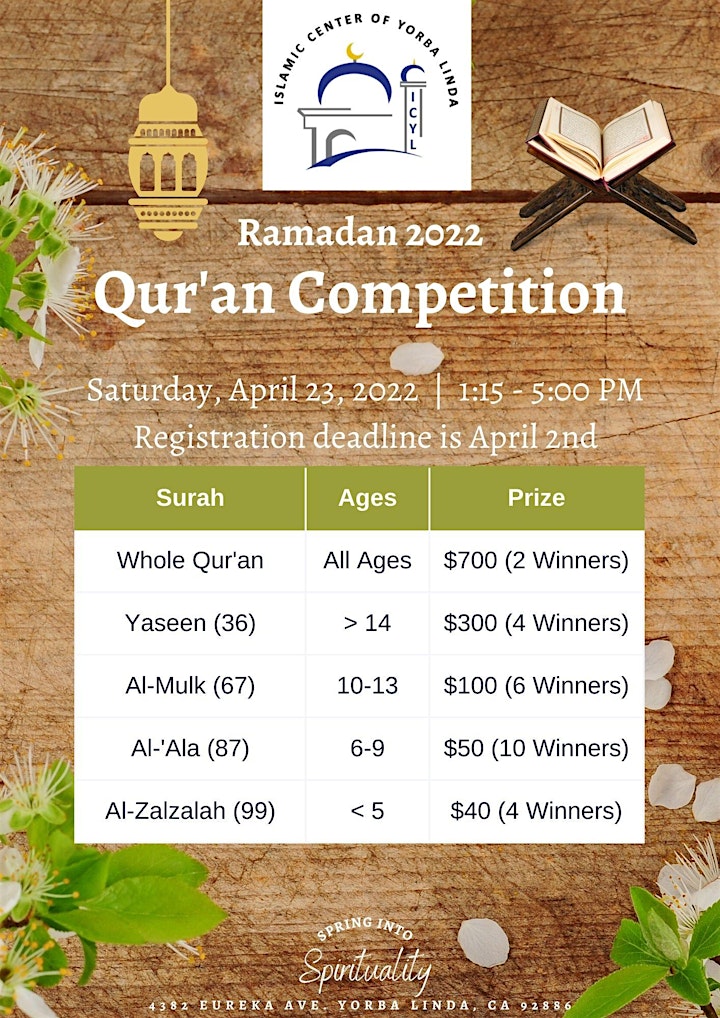 ---
Location:
Islamic Center of Yorba Linda
4382 Eureka Avenue
Yorba Linda , California 92886 United States
+ Google Map

---
More upcoming events