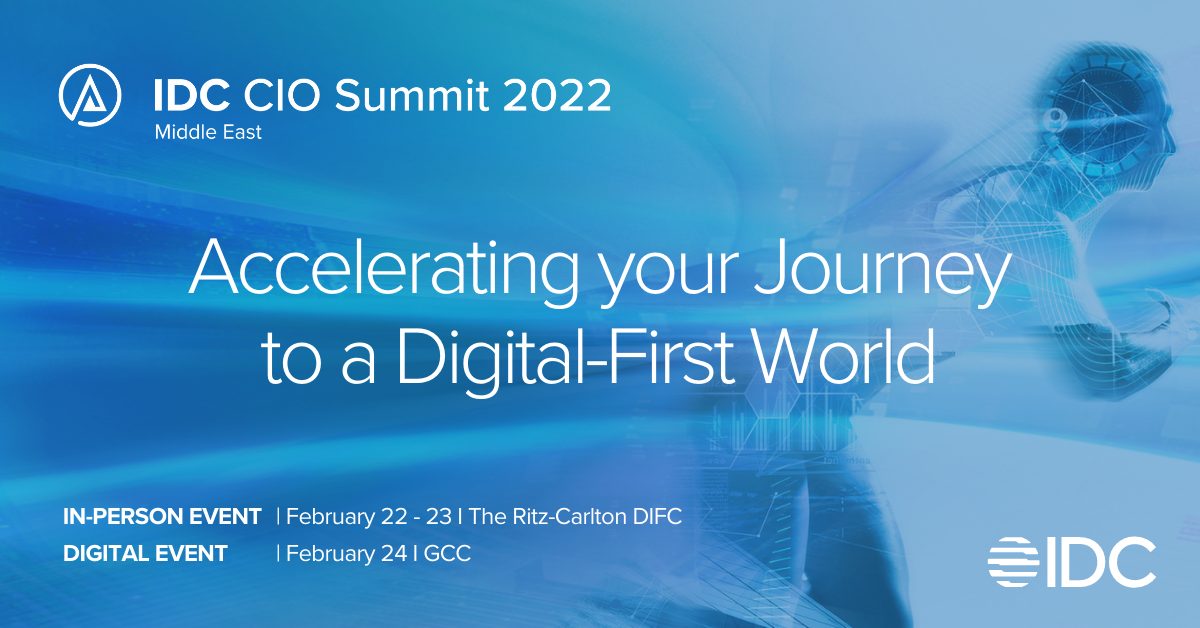 Description:
With digital agendas accelerating significantly over the last two years, the result has been a continuously changing, digitally driven world.  IDC research shows that 49% of Middle East CIOs have brought forward their digital agendas by at least one year – and 14% by almost two years – following the upheaval of 2020. Many of these CIOs are now actively reviewing and exploring new digital business models and ecosystems for the long term.
Whether they're building resilient digital infrastructures or addressing the unique demands of a distributed workforce, CIOs are adapting their organizations to meet a new set of challenges and rethinking their leadership practices for a digital-first world. They are accelerating their digital investments and building organizations that adapt to evolving business requirements and capitalize on change.
The 2022 edition of the IDC Middle East CIO Summit will explore the increasing pace of innovation, examine the region's evolving technology landscape, and present best-practice strategies that will help organizations transform themselves into digitally resilient future enterprises.
---
Location:
The Ritz-Carlton Dubai
P.O. Box
Dubai , 26525 United Arab Emirates
+ Google Map

---
More upcoming events