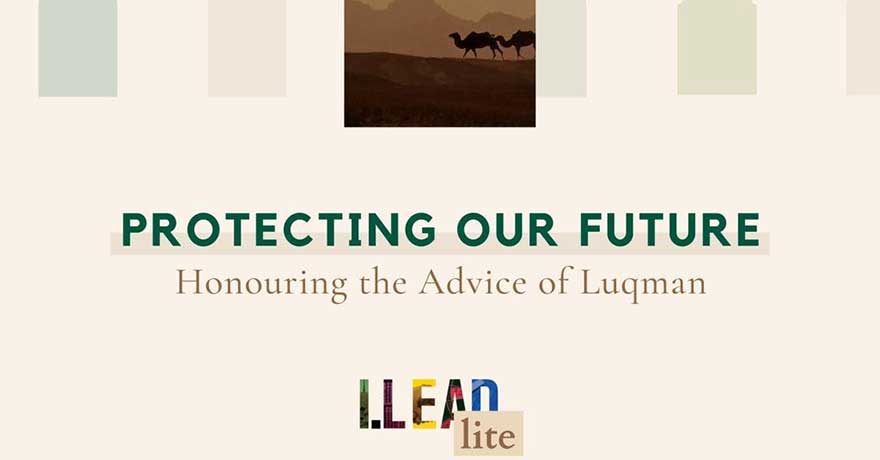 Description:
The I.LEAD team is pleased to announce I.LEAD Lite "Protecting our Future: Honouring The Advice of Luqman". What is the advice of Luqman? How do we apply this to our times? Join us March 12-13 for a virtual conference to learn about why it's important to constantly strengthen our Imaan in light of the injustices facing Muslims across the globe.
ILEAD Lite is back! This year's theme is "Protecting our Future: Honouring the Advice of Luqman".
The advice of Luqman to his son encompasses many aspects of our lives including gratitude, patience, and determination. In a time where our Muslim identities are constantly being challenged, the advice of Luqman serves as a guide to good moral character and forbearance in the face of injustice.
This year's I.LEAD conference discusses the importance of strengthening Iman, standing up to injustices facing Muslims in Canada and across the globe, and how to better prepare for the future by protecting Islamic values through the advice of Luqman.
I.LEAD lite is an event for the whole family with heartfelt lectures and engaging workshops.
The amazing lineup of speakers include:
Sh. Alaa Elsayed
Ust. Abdulrahman Murphy
Sh. Daood Butt
Sh. Musleh Khan
Sh. Mikaeel Ahmed Smith
Taha Ghayyur and more!
Here are the details:
Dates: Saturday, March 12 – Sunday, March 13
Location: Zoom
Ticket Prices:
General Admission: $10
UOttawa MSA Admission: $7
Youth Admission (Ages 13 – 18): $7
CONTACT ORGANIZER
You can use the form below to send an email to the organizer of this event (as well as to Muslim Link for quality control).
---
---
More upcoming events