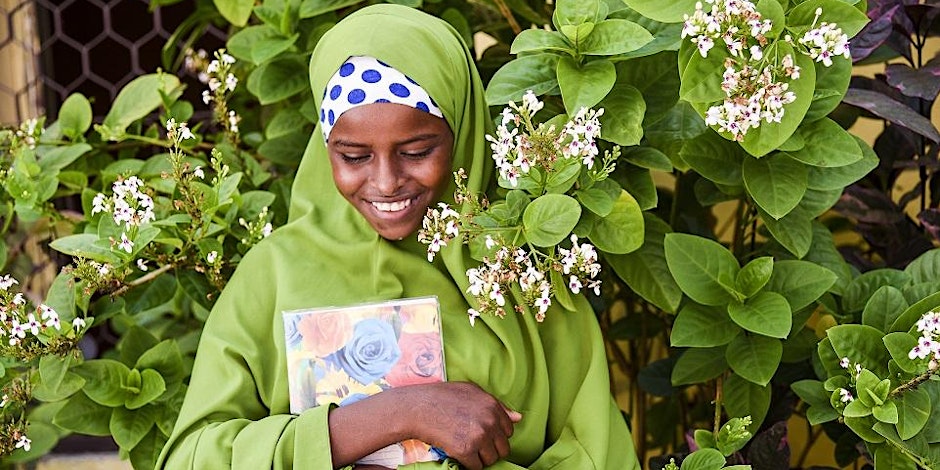 Description:
In Conversation with Elman Peace:
Fartuun Adan and Ilwad Elman
KBF CANADA and the Global Centre for Pluralism invite you to a thought-provoking in-person conversation with the two extraordinary Somali-Canadian women at the head of Elman Peace, a Somali organization working to build peace in conflict-scarred Somalia and 2021 laureate of the KBF Africa Prize.
Join the Global Centre for Pluralism's Secretary-General and experienced peace mediator, Meredith Preston McGhie, as she speaks with Elman Peace's Executive Director Fartuun Adan and Chief Operating Officer / Nobel Peace Prize nominee Ilwad Elman about how to achieve genuine change long after parties to conflict have laid down their arms.
"Peace is about community; it is enabling an environment where people can meet their true potential and have the opportunity to pursue the best versions of themselves."- Ilwad Elman, Elman Peace, Somalia
_________
Elman Peace
The founders of Elman Peace, mother and daughter team Fartuun Adan and Ilwad Elman, were not spared the experiences of war and violence. Fartuun fled for Ottawa, Canada with her three young children while her husband, Elman Ali Ahmed, stayed on to continue his work rescuing youngsters from the grasp of rival warlords. In 1996, he was murdered by some of those angered by his campaign.
Ten years later, Fartuun and then Ilwad, returned to Somalia to continue Elman's work; the other two daughters soon returned as well. But in 2019 the family was faced with yet another crushing blow: daughter Almaas was shot dead in the Somali capital of Mogadishu.
Thirty years on, Elman's legacy is still going strong through Elman Peace.
Please arrive a few minutes early to help yourself to a light breakfast.
For more information and to support Elman Peace in Canada, visit KBF CANADA.
---
Location:
The Global Centre for Pluralism
330 Sussex Drive
Ottawa , Ontario K1N 0C7 Canada
+ Google Map

---
More upcoming events