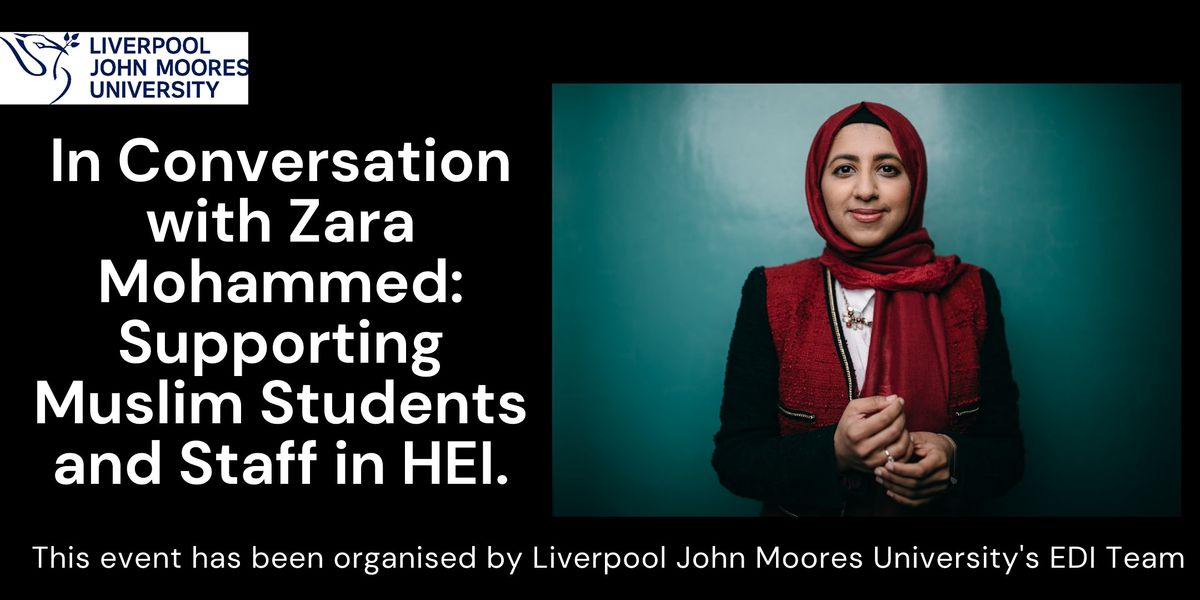 Description:
Zara Mohammed is a master's graduate in Human Rights Law and a Training and Development Consultant.
She was elected the first female, first Scot, and youngest Secretary-General of the Muslim Council of Britain in February 2021. She is passionate about community change, empowering young people, and improving diversity and inclusion both within her communities and beyond.
Prior to having been elected to her current post, she has served as an Assistant Secretary-General (2018-2020) for the Muslim Council of Britain, helping lead on the MCB's ongoing COVID-19 response work since the outset of the pandemic, and, more recently, the MCB taskforce that delivered the campaign against forced cremations of COVID-19 deceased in Sri Lanka.
---
---
More upcoming events